Finding a good translation and interpretation agency seems simple, right? Wouldn't you just need somebody with translation technology?
It's actually more complex than that. You need someone who specializes in multilingual communications. In an increasingly globalized world, accurate and culturally sensitive translations are more important than ever. Google Translate and other free machine translation providers just don't cut it.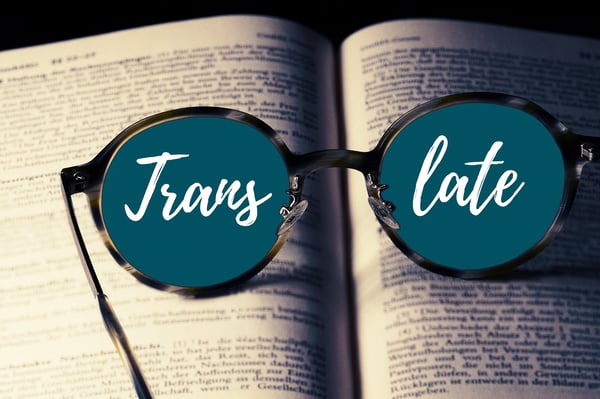 Why Work with Rapport International
Rapport International provides written and spoken solutions, multilingual marketing, and additional language services to ensure you reach your target audience, no matter how significant the language or cultural differences are. Our native-speaking translators and interpreters are fluent in more than 200 languages — and they deploy a proven people-focused process. Afterall, you're not just speaking a language; you're connecting with people.
Since we love hearing from clients about how our work has impacted their business, we recently partnered with Clutch, a B2B market resource that lists industry leaders. Clutch connects service providers and buyers through in-depth, verified client reviews — and we're excited to be named amongst Clutch's top translation service providers.

Hear it From a Client
We were thrilled to receive our first review on our Clutch profile from a health insurance company. They brought us on board in 2013 to translate consumer-facing, multilingual marketing materials. Over the span of our six-year partnership, our teams collaborated on regulatory, legal, member, and customer communication documents, which were usually in response to their contractual obligations as a state-based business. The client gave us the documents and specified what languages they needed them to be translated to, and we got to work. Our process included QA and distribution.
"They were accommodating, and they met some aggressive timelines. We frequently needed to rush a campaign, and they were open and available. They often delivered good-quality work with very little turnaround." — Manager, Health Insurance Company
The client appreciated our consistent performance and positive, responsive, and cooperative team. They also commended our strong project management capabilities, which ensured all of the appropriate resources were in place and allowed us to meet the client's needs and deadlines.

Your Satisfaction is Our Top Priority
We sincerely enjoyed working with the aforementioned client. Other industries we serve include marketing, legal, manufacturing, financial, government, community, and education. Our goal is to delight our customers and build long-term relationships through providing high-quality services on-time and on-budget.
Our mission is to unite people across languages and cultures, and we have 30 years of experience doing so – learn more about our mission, vision and values. Contact us for a free assessment today!