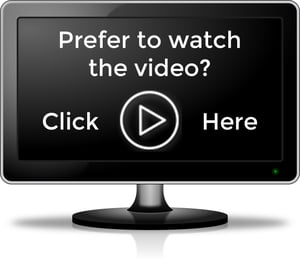 Last week I got together with a friend of mine, Jay Dobek, who is the owner of Last Minute Productions where they create compelling video stories. They're a well-known company here around Massachusetts as they do a great job.
Talking to him got me thinking about videos on translated websites and the question you might have on how to handle them.
What do you do with videos you have on your website when you have translated the text on your website?
You don't want to pop them up there in English only, because you'd be missing speaking to the clientele in the right language. Plus, it isn't localized and in the readers language. You've spent the time and money to create these great videos and now you really want them to reach their audience.

Video Translation Options
You have two choices for translating your videos.
Add translated subtitles at the bottom: Doing subtitles is less expensive, especially if you already have a written script and you don't need to pay to transcribe it. Once you have an English script you get it translated and then it's just a simple edit to put the subtitles into the video. Here is an article about the difference between subtitles and captions.

Do a voice-over: A voice-over would entail translating the script, hiring the foreign language speaking voice talent, recording the script and then dubbing the video over with the foreign language track.
Both are good options depending on the use of your video. Voice-overs have a few extra steps yet may be worth it depending on your audience.

When to Use Subtitles vs Voice-Overs
Subtitles work well if you're targeting an international audience. International audiences are used to reading subtitles because many movies from Hollywood go out around the world with subtitles. Internationally, people aren't as opposed to reading subtitles as we are here in the United States because it's more common. It's also a simpler process than voice-overs as explained above.
If you're targeting a millennial crowd who is used to multitasking, sometimes it's better to do a voice-over. Then as they're playing their videos, chatting online or doing other tasks simultaneously, they're actively listening to the message and don't have to read along.
If it's a highly visual video, subtitles might work because the person's eye is already on the video to understand the information. If your goal is to save costs and still "speak" to your audience – go with subtitling.


Cost of Video Translations
The other question we hear all the time is "How much does it cost?" If you're looking at a video of a couple minutes, to do the translation of the script it will cost approximately $100-200, and if you are doing a voice over the fee for recording the foreign language track is around $100. The video editing can be done by us for an additional fee, you can hire Last Minute Productions, or you can give the translation to your original video producer.
If you have any questions contact us to schedule a call so we can hear more about your project, give you more accurate prices, turnaround time, and recommendations for getting the most out of your videos in a foreign language.
Rapport International specializes in multilingual communications, providing language translation and interpretation services that are accurate and culturally appropriate. We use the right voice and the correct terminology to avoid liability, customize services to your needs, and deliver on time and within your budget. With our 100% satisfaction guarantee, you can trust that it's done right. Contact us today if you would like more information or to get a free quote.