Introduction
We've heard the question time and again and this time, it's still mostly a case of the old adage – "the more things change, the more they stay the same" – but with a few twists!
Will AI translation eliminate the need for human translators?
In Frank Herbert's Dune, humans create AI-powered "thinking machines" so advanced they take control of the world. Humans must unite to revolt against the Butlerian God of machine logic. Subsequently, technology in its broadest terms and forms is banned following the obliteration of the evil thinking machines. Humans issue a new commandment of the "Orange Catholic Bible," stating: "Thou shalt not make a machine in the likeness of a human mind." Most humans followed the law, and (spoiler alert!) some continued to tinker.
Cue 2023 and, in a way, it's the stuff of sci-fi come to life, with most of us embracing the possibilities AI has to offer, others of us tinkering, and some planning for combat. Also interesting are our reactions to the Dune universe IRL (in real life) now that AI has taken the stage – some doubt humans would have even stood a chance; others willingly believe the opposite. Some say the thinking machine is simply representative of human laziness and our unwitting embrace of AI-powered devices.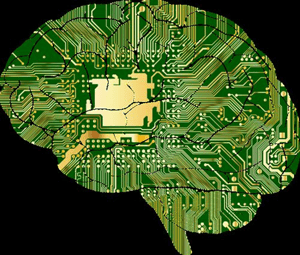 Since inception, Rapport International and our intrepid interpreters and translators have experimented with machine translation (MT). Of any industry, in fact, language services has long been tasked with early research and testing – MT originated during World War II when US military operations wanted to spy on what the enemy was saying in other languages. The first programmers loaded grammar rules and dictionaries into the technology. Over the years, programmers updated it to match words, then phrases, and now Large Learning Models (LLMs) to do the translation. In each iteration, people said we were going out of business and every time so far, humans reign victorious!
The industry will always embrace technologies that facilitate communication accurately and with cultural understanding. We see enormous promise in AI's potential to revolutionize hybrid approaches to translation, localization (adapting content to appeal to a particular geographic location or region), and translation management systems, yet as of this writing there is no substitute for human translation that can 100% guarantee accuracy with cultural awareness. We will continue as tinkerers, in the meantime, because there are recent advancements that stand to benefit some of our clients. Yet for any translation that truly matters, we will always stand by the belief that there is a big difference between losing something in translation and losing everything due to mistranslation.