Tapping into new international markets can increase your bottom line, and it's easier than you may think. Companies who export see faster sales growth, create jobs, generate higher salaries, and mitigate fluctuations in the domestic market. And specifically, US-based companies that export see a competitive advantage; worldwide, the US is known for high-quality goods and services, robust customer service, and sound and socially conscious business practices.
Recently, I received a call from a prospect explaining that his US-based business was generating sales leads from Germany. First, he was curious as to how these leads even found his business, considering he had a website written solely in English. More importantly, he recognized a real opportunity to grow his business internationally. He is what the translation world calls an "accidental exporter," a company whose product manages to find resonance on the global stage through a combination of utility and luck in an ecommerce world.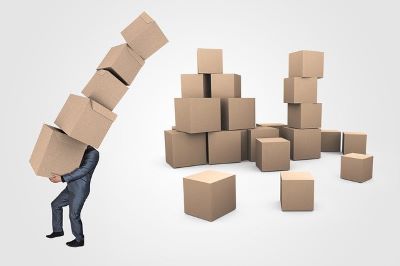 Translation Capitalizes on the Accidental…
Capitalizing on the accidental can start simply and meaningfully with these steps:
Lean in. With nearly 1.5 billion residents, China alone has a population about five times the U.S. population. In 2020, European ecommerce sales reached 757 billion euros. South America spends nearly $1 billion on imports annually. And these numbers continue to rise. A simple first strategy is to take your US English marketing content, translate and culturally adapt your message into one to three key target languages, and put up simple landing pages for each language. This simple act will help you attract new customers from around the world.
Find your target audience. Next analyze where most of the new business is coming from and expand your marketing in those languages; prioritizing content for translation is the start of a repeatable process for international expansion.
Prioritize content such as FAQs and other customer service material, outbound marketing, and inbound sales requests and customer feedback based on your customer base and your industry needs. Be aware that translation requirements can differ depending on the type of content. If people are posting reviews on Google, you may not have to translate those with a high-quality translation service, Google Translate is probably fine for that. But, if you're posting any marketing or legal materials, or anything that may affect your bottom line, you should enlist the help of a quality translation service.
Take note of successes and missteps throughout your first campaign to create a refined, repeatable process for expansion into other target countries and markets. And always keep an eye open for the moment at which to redirect focus to inbound marketing, a known benefit of strategic, high-quality translation.
Translate with purpose. Find a high-quality translation agency that will adapt your content to cultural norms – your message is of utmost importance and may not benefit from colloquialisms or "tongue-in-cheek" marketing, unless properly translated. Other factors critical to proper cultural adaptation include respectful and effective use of images, symbols, even colors.
Think globally, act locally...and vice versa. Don't forget about our non- or limited-English speaking populations right here at home. Just over 62 million residents identify as Hispanic or Latino and the group's lower median age means at least 20 more years of buying power when compared to their non-Hispanic counterparts.
Then, think about using any feedback from that group of customers, plus local partners, to inform your global outreach. These are the individuals living between two worlds, able to describe exactly what a translated message means, literally and in effect.
Look for Resources. There are free state and federal resources to help you. In Massachusetts, for example, we have Mass Export. They provide training sessions, free consulting, and trade shows for networking and support. There are trade organizations in all states to help educate businesses on exporting because doing so helps level out the balance of trades, the economic difference between US imports and exports.
In addition, STEP Grants in every state award money to small businesses to help them with their exporting efforts; one of the approved uses of the grant money is for translation services.
And the US Commercial Service, alongside it's online learning partner Export-U, provides a host of free resources, starting with an Export Readiness assessment to determine a company's best course of action. Find out if you're Ready to Export as a new, expanding, or experienced exporter. Or depending on your export readiness, read a primer on exporting, find domestic support, or develop an export plan, all with the virtual, one-on-one assistance of the USCS.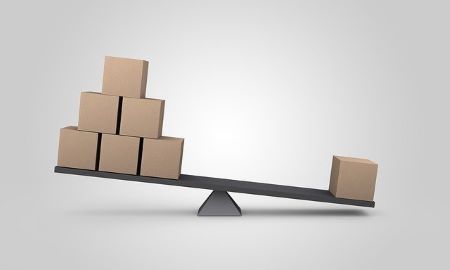 … to Capture Intentional, International Sales Growth
In addition to opening new markets, exporting extends the lifecycle of your more mature products, giving them new life in other markets when their lifecycle comes to an end in the U.S. Surprisingly, only 1% of US companies export – around 300,000 at last count – and 75% of those companies sell only into one other country. In addition, 98% are small- or medium-sized enterprises and 60% have 20 employees or fewer.
The majority of companies who don't export cite the mishandling of foreign languages and cultures as their main fear. Yet just like everything else, putting a process in place means minimizing your risk, finding best practices, and developing a repeatable strategy for success. It aligns a business plan or corporate strategy with a translation management strategy, which together open doors to the world.
Rapport International specializes in multilingual communications, providing language translation and interpretation services that are accurate and culturally appropriate. We use the right voice and the correct terminology to avoid liability, customize services to your needs, and deliver on time and within your budget. With our 100% satisfaction guarantee, you can trust that it's done right. Contact us today if you would like more information or to get a free quote.