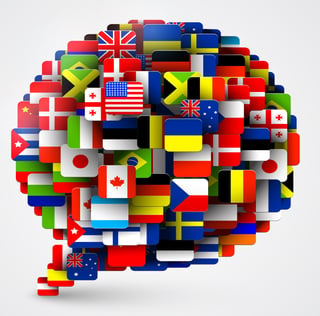 Skilled interpreters are vital in global business – think meetings, negotiations, customer service – and for our non- or limited-English speakers here in the US, professional interpreters are an imperative for daily life: any medical, legal, or educational interaction calls for absolute precision. In either case (and with everything in-between), one of the most common misconceptions is that a bilingual family member, friend, or employee can provide interpreting services, and while "free" may seem like a cost-effective solution, issues often arise. For example:
Any lapse in impartiality can lead to unintentional (and intentional!) additions or omissions.
A doctor asks a co-worker to interpret for a patient. Unbeknownst to the doctor, the colleague disapproves of the use of certain medications. During the conversation, consciously or unconsciously, the interpreter may convey the doctor's orders as a suggestion rather than a necessity.
The inability to interpret complex concepts or terminology accurately and effectively compromises understanding.
Even the largest conglomerates – PepsiCo and HSBC among them – have experienced the negative effects of using untrained interpreters. A simple phrase: "We will do whatever it takes to deliver on-time and within budget," can easily be mistranslated into "We are willing to cut corners and compromise safety to meet the deadline."
Inaccurate cultural representation – of idioms, physical gestures, formality, candor – affects meanings and outcomes.
In Japan, for example, it is customary to rely on euphemisms and indirect language; it is considered impolite to openly discuss problems. In global business, that means the interpreter must be able to concurrently read body language to determine the severity of a Japanese company's "longstanding problem with financing," for example. In a doctor's office or multilingual clinical trial, the interpreter must understand that Japanese participants will likely understate severity and symptoms.
Inadvertent conflicts of Interest undermine fair-mindedness.
A landlord asks a Spanish-speaking tenant to interpret for a new tenant during a lease signing. The interpreter is friendly with the landlord so doesn't fully underscore the less appealing terms of the lease to the new tenant, which opens the door to future disputes.
Interpreters Using Interpreters
Even a trained interpreter can stumble when interpreting for a loved one. A longtime Spanish language interpreter here at Rapport International explains:
I've been an interpreter for the last 12 years so have had countless conversations with service providers, patients, companies, and customers regarding the importance of using a professional interpreter. The recurring question from the service provider perspective is: "Why should I pay for a professional interpreter when I can get a family member to do it for free?"

Here's why. My spouse is a non-native English speaker and I often accompany her to various appointments, medical or otherwise. At these appointments, I catch myself not acting as I do at work, but instead as a family member. (Imagine that?!). Instead of working as a bridge to help fill in the gap between the service provider and the recipient -- in this case my wife – I tend to work more as a filter. I unconsciously and inevitably end up interjecting my own thoughts into the interpretation -- regarding what the issue might be, for example – and I don't necessarily end up interpreting all the information that is said from one party to another. I, in my own mind, determine what is important or relevant and only pass along that information. That is arguably one of the most common issue that arises when using a family member to interpret instead of using a professionally trained interpreter.
Using a bilingual staff member – an employee or a nurse, for example – also raises concerns around confidentiality. Professional interpreters are educated in HIPAA rules and regulations and are typically covered under their agency's confidentiality agreements.
Professional interpreters work from a completely objective viewpoint – our interpreter's story is testament to just how objective they must be, in fact, recognizing that even a trace of self-interest can affect an interpretation. Personal feelings, experiences, and biases cannot be discounted when the interpreter has a stake in the conversation so they must possess immense self-awareness in every situation. Our interpreters have been trained to respond in a way that withholds their opinion to transmit an impartial message.
They are also trained to interpret the whole of what is said, not omitting "unimportant" information, so that the recipient gets complete and accurate information. They understand cultural differences and the ways in which a gesture or eye contact could affect an interview. They are even trained with respect to positioning, making sure they can or cannot be seen by both parties, depending on the situation. In short, the use of untrained interpreters, bilingual staff, or family members simply increases your odds of mistakes leading to poor outcomes. Conversely, professional interpreters are more likely to increase patient or customer satisfaction, improve adherence and outcomes, and reduce the likelihood of adverse events.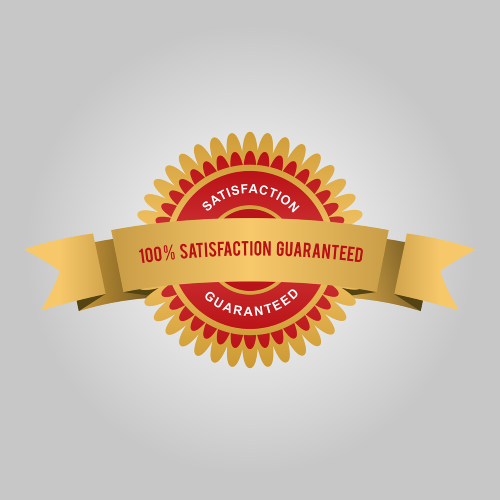 How to Find High-Quality Interpreting Services
A full-service, high-quality translation and interpreting services agency will be responsive, understanding that interpreting needs are often immediate and/or time sensitive. A full range of services will include simultaneous and consecutive interpreting for live or online meetings and conferences, and via phone or online chat and messaging, as well as sight translation (reading documents aloud). When looking for a compatible agency, ask after interpreter training, qualifications, and experience, and whether the agency can reliably match you – and keep you! – with an interpreter that fits.
Look for the agency's stated best practices and interpreters that meet the expectations outlined above and that offer, in addition:
Professionalism.

Professional interpreters always conduct themselves in a professional manner, maintaining confidentiality, impartiality, and ethical standards.
Subject matter expertise.

Skilled interpreters have industry-specific knowledge and expertise, especially in specialized fields such as legal or medical interpreting.
Active listening.

A thoughtful interpreter listens carefully to the source language and conveys the intended message accurately and completely.
Memory retention.

An experienced interpreter can retain information accurately and recall it in the target language in real-time.
Flexibility and adaptability.

Professional interpreters can adapt to different situations, such as interpreting for individuals with disabilities or in high-pressure settings.
Technical proficiency.

Interpreters must be proficient in the use of technology, such as interpreting equipment or video conferencing platforms.

Perhaps it's easiest to think of it this way: use a professional interpreter because you love someone, because your employees matter, and because your business matters. Our interpreters are intent on bridging language and cultural differences every day, which could make all the difference in your world.
Rapport International specializes in multilingual communications, providing language translation and interpretation services that are accurate and culturally appropriate. We use the right voice and the correct terminology to avoid liability, customize services to your needs, and deliver on time and within your budget. With our 100% satisfaction guarantee, you can trust that it's done right. Contact us today if you would like more information or to get a free quote.