What sort of professional training and skills lead to high quality in-person interpreting?
Professional interpreters bridge the spoken communication gap between two different cultures and languages. A high quality, professional interpreter is not only fluent in multiple languages, but they will also possess the following important skills and qualities.
Interpreter Skills
Listening Skills: Interpreters need to pick up on every word, intent and meaning, while being aware of culture, dialect, and the setting. They need to be able to communicate the style and the tone of the speaker so that the message is heard as if originally spoken in the recipient's own language. It's extremely important that they can not only hear the speaker but see them as well.
Memory Skills: Interpreters need to memorize what is being said, while putting those words into another language. They need to keep words and statements in their mind while they form a deep understanding of the conversation in order to communicate effectively.
Cultural Competence: Skilled interpreters will have a deep cultural knowledge of the language they interpret. Picking up on nonverbal cues or customs that are specific to a group of people is imperative, as well as delivering the message in a way which may include words, idioms, or phrases so that the native speaker clearly understands what is being conveyed.

Emotional Resilience: Interpreters can be exposed to high profile court cases, emotionally charged meetings, emergency medical situations, and/or even death. Despite having to witness and experience these situations, interpreters must still present in a professional manner. Sometimes in medical situations, patients request their own family member to interpret for them. Since family members are emotionally vested in the patient, we highly recommend avoiding these situations as a professional interpreter will ensure the message is understood, while keeping emotion out of it.
Objectivity: A quality, professional interpreter will never express their opinion, and will always remain neutral. They can convey emotions as needed for the person they are interpreting for, but will not offer their thoughts, opinions, or advice. Whether the recipient of the message is being asked to make a life changing decision or not, the professional interpreter will maintain unbiased and objective at all times to ensure the message is clearly delivered.
Ethics: Interpreters are respectful and have signed confidentiality agreements with our company. This agreement covers any assignment related information, including any documents they review onsite. For medical situations, they are held by the HIPAA Privacy Act as well as the National Council on Interpreting in Health Care.
Knowledge Level: Interpreters work in real time – they cannot rely on a dictionary, Google or other reference material. Professionally trained interpreters are knowledgeable in the terminology of the industry they are working in and most have an education to support the skill. Most interpreters continue educating themselves, to always be current with the latest terms and expressions.
Here at Rapport International we ensure that the interpreters we provide have passed a terminology test for the assignments they will be given.
Dedication: Professional interpreters are devoted to the job. They are vested in making a difference to ensure the message is clear and understood, in the recipient's language. They are punctual, polite, and respectful as this is not only an assignment, but the career they have chosen.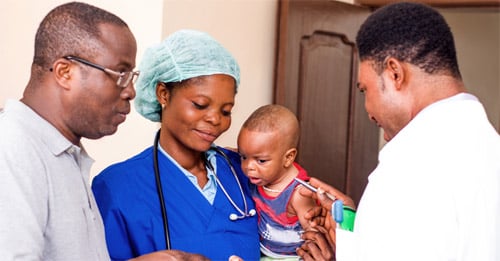 Building Skills Through Honest Feedback
These are just some of the key skills that a high quality and professional interpreter should possess. In addition, they should have great interpersonal skills and be committed to providing the best possible service for their clients and community.
Learn more about Using Interpreting Services.
A good agency wants to hear about your experience with your interpreters. If you see a high level of service, not only let the agency know, but request that interpreter again. If the interpreter is lacking in any of these qualities, talk to your agency so they can work with the interpreter on improving their skills and/or assign a different interpreter to work with you in the future.
Rapport International specializes in multilingual communications, providing language translation and interpretation services that are accurate and culturally appropriate. We use the right voice and the correct terminology to avoid liability, customize services to your needs, and deliver on time and within your budget. With our 100% satisfaction guarantee, you can trust that it's done right. Contact us today if you would like more information or to get a free quote.