We often hear these as reasons for why people are reluctant to hire a professional translation partner: cost, time and effort. What they fail to realize are the opportunity costs of not choosing a professional, and instead try to do it themselves internally or by using machine translators like Google Translate. Yes, there are some reasons when you might want to use Google Translate, and there are things it does well – learn more about some of the pros and cons of Google Translate in our blog Google Translate Opportunities and Risks. But for large global communications efforts, and situations where cultural differences are critical, using a professional translation partner is the key to a smooth, efficient effort.
Using Google
When do Google and Google Translate come in handy? It's great when traveling, learning about cultural habits, dining, diet, and reading suggestions.
Yet, Google Translate is very literal in its translation and often misses nuances and contextual meaning of many languages and cultures.
Searching for cultural tips in Google only works if you use the right search terms to find the information. If you don't know what to look for, it's not going to help. For example, without knowing what to look for Google could never teach you that when on business in India you are expected to eat dinner over the weekend with one's team to build rapport. The practice is simply part of the cultural custom, and foreigners are much less likely to create strong team relationships if they ignore the practice.
A professional translation agency understands cultural and language nuances and can provide practical advice and guidance.
In-House vs. Professional Translation
Certainly, there may be some benefits of conducting translations in-house. It may seem easier and more efficient, at first. One thinks, "I have Spanish or French speaking people already, so why not have them just translate the materials?" But as mentioned before, the opportunity costs can be huge. As Randi Roger, an expert in global product management and marketing, notes in Rapport International's The Global Marketing Show's episode 4, "You have to quantify the cost of that person not doing their job because they're doing translations. For example, covering trade shows in marketing – if you can hire someone for less than what it will cost the person to skip a trade show…those are some of the things to think about when quantifying the cost."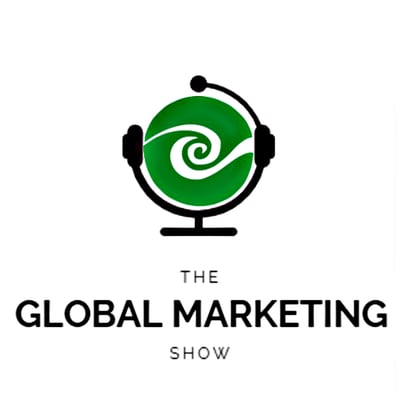 Here are some top reasons to use a professional translator:
Centralizes Effort and Timeframe - By using one agency, you can centralize efforts and maintain an overall global footprint.
Suppose your marketing campaigns were designed in the US and then pushed out globally; your organization expects things to be done within a certain time frame. But in rolling out a global marketing campaign, leadership discovers that one country was having a big trade show event – thus leaving no time to project manage the translation for an integrated marketing campaign for that quarter. Because there was no central time frame, the entire process was inefficient. By using an agency, you can be much more efficient as they will manage the process for you.
Maintains Global Messaging - If you rely on in-country people to handle your translations, whether they be employees or distributors, you often lose the global message. It's similar to giving your marketing materials to the salespeople to translate: it results in an entirely different focus and message (features vs benefits), not what you wanted to project! Using one agency can focus and maintain the intended message in every market.
Focuses on Cultural Differences and Respects Language Nuances - Often, the way business is conducted or communicated varies from country to country depending on cultural concepts. In Japan, for instance, the concept of 'improving the customer experience' simply does not exist because the Japanese culture is already customer-focused and geared toward promoting a positive customer experience as a core business value. A marketing campaign designed to 'improve the customer experience' would be meaningless here because they already do that in everyday business. When you have an agency working with you, with experts in different cultures, they are aware of nuances like these and will help you avoid costly mistakes.
Cost Effective and Efficient - When internal people handle translation efforts, there is often a time lag and costs associated to them taking time away from their regular responsibilities – read more about this in What's the REAL Cost of Your Employee doing Your Translation.
Let's suppose you need to translate Spanish materials for both Spain and Latin America, and use two different marketing managers to translate one language because you want the translations to be localized to the markets. This uses a great deal of time and effort, tying up two different employees and taking their time away from regular responsibilities. Plus, the way the two employees adapt and translate your marketing materials may result in very different messages to the two target markets. It is much more efficient to outsource the entire effort to a translation agency who can oversee the project and will maintain the integrity of your message.
Most of all, by using a professional translator you will have an expert who understands and respects each culture and language. They will provide quality translation and culturally adapt your message so that your business is successful in various markets, not just the primary one.
English is NOT the Global Language
It's important to understand that English is not the 'global language.' As Randi Rogers notes in The Global Marketing Show, "Saying English is the global language can create negative feelings in individual countries. It comes across as condescending and ethnocentric. And that, in turn, will resonate negatively toward the brand. It affects everything." If a translation is not done well, it can come across as inauthentic, and will negatively impact the trust of your potential leads. Better to do it well, with one centralized translation firm, than a series of individuals who lack the training and experience to provide a high-quality translation.
Additionally, buyers prefer companies who provide information in their native language – learn more in our blog Increase Lead Generation with Website Translation.
If you need help with an international translation effort, give us a call, we're happy to help. And to hear more about the opportunity costs of not translating, listen to The Global Marketing Show's episode featuring Randi Rogers, "English is not the Global Language."
Rapport International specializes in multilingual communications, providing language translation and interpretation services that are accurate and culturally appropriate. We use the right voice, correct terminology to avoid liability, customize services to your needs, and deliver on time and within your budget. And with our 100% satisfaction guarantee, you can trust that it's done right. Contact us today if you would like more information or to get a free quote.
About the Author - Hannah Pentz
Hannah Feldman Pentz is an experienced marketer and content communicator, especially for professional services, B2B, and inbound marketing. She has extensive experience working with management consulting firms, helping them to create and implement marketing plans geared toward Fortune 500 global companies, as well as smaller non-profits. A graduate of Vassar College, (BA English) Hannah and her family live in the Boston area.