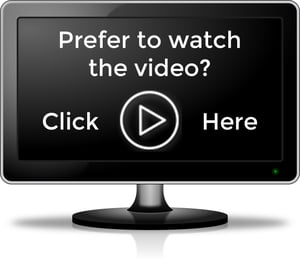 If you're working for a growing company that wants to focus on international expansion, or U.S. expansion to multilingual markets, you need to start with a strategy. Here are a few suggestions on how to align your expansion plans with corporate and marketing goals and control your communications so they are appropriate.
Know Your Corporate Strategy to Make Informed Decisions About Translation
You need to look at the company's overall strategy to understand their goals, objectives, mission, and values before you start translating materials and your website in hopes of reaching a new target audience.
If you are in a public company, look at the public filings or ask someone in marketing to show you the corporate goals to see what the company accomplished last year and where they want to go in the coming year. Smaller, privately held companies may not have a formal strategy document or may even overlook that they need a strategy and goals to help their firm grow successfully.
The strategy for expanding into new markets should define:
what you're trying to achieve
how to allocate resources
the budget
what you will be focusing on and talking about as a company
Defining these points will help align everyone with your corporate strategy and what the goals are for the new target markets.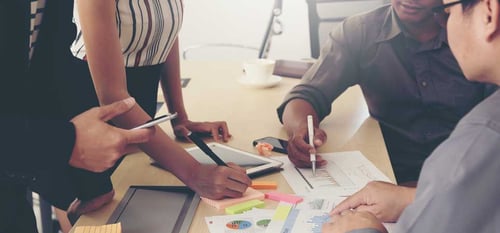 Handling Requests from a New Market
The first thing to do when you get a customer in a new market is refer back to the corporate strategy to decide what to do. Is the request from a market that is a strategic target for the company this year, or is it a singular request from somewhere that isn't on the company's radar? The answer to these questions will help you decide whether you need to go to the expense of obtaining professional translation services to communicate with the new customer, or if machine translation be enough for this one customer.
For example, if you get a request from a new customer in Germany, before you decide whether or not to start translating information into German refer back to your corporate strategy. If you see that part of the strategic plan is to launch in Germany, then pursuing translation services makes sense. If, on the other hand, you see that expansion in Germany is not part of the strategy, and the focus is on launching in Peru, Argentina and Mexico, you have insight that helps you decide not to spend money on a German translation for this one customer. The Spanish speaking market is where the company is going to spend its time, budget and travel, to support the corporate mission this year.
Of course, there are always outliers. For instance, if you're going to double your business because the German market all of a sudden opened up, then it may make sense to reassess. In this case, you'll still need to make sure the corporate executives are in alignment with any new goals before making any decisions.
In any case, when you get these types of calls and requests you need to step back and make an informed decision based on corporate goals and strategies rather than have the person in charge of translation or marketing communications decide whether or not it's in the budget.
Read more about exporting and assistance available in our blog Exporter Resources & Information.
Align the Marketing Strategy with Corporate Goals and Create a Marketing Plan for Expansion
The next step is to create a marketing plan for the year that supports the company strategy and in turn the marketing strategy. If the corporate strategy is to launch in foreign-speaking markets, you need to figure out what steps the marketing department needs to take to accomplish those goals.
A traditional marketing plan defines the objectives, the strategy to achieve the goals and the tactics. It then answers the questions that marketers must answer:
Do you need to create content?
Do you need to perform outreach?
Will you hold conferences in the new markets? If yes, where?
How does the new market support your revenue goals?
Do the current personas align with the new target audience?
Is the marketing message you've created for English going to align with the new market?
Do translations need to be localized to be very specific to a country or region?
Or, can they be globalized to use one translation across multiple countries and regions? Globalization is more appropriate for technology, engineering, or more business-oriented documentation than marketing materials.
Note: if you're going to test your marketing message in English, the results won't necessarily carry over to other languages, so be sure to add enough time in your planning to test everything for each new target market. Read more about researching and what happens when you don't read our blogs Market-Testing Brand Names and Taglines is a MUST DO When Exporting and Translations Gone Bad.
Another note: If you know you'll be doing multilingual marketing, read our suggestions on Writing for Translation.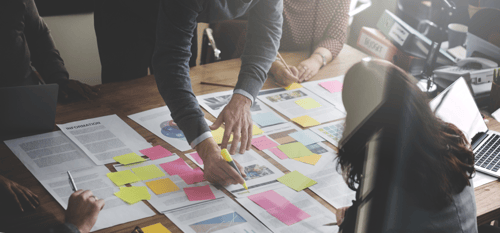 Best Practices for Expansion into Multilingual Markets
To maximize your company's chances of success in new foreign-language markets, bring in a multilingual marketing expert right from the start. Your translation service provider should work tightly with marketing in the planning and implementation of your strategy. They can provide expertise and guide you toward measurable, realistic goals, will suggest services that will support those goals and will create a Translation Management Plan to define the steps to reach your company goals.
The companies that we've seen have the greatest success in new markets have partnered with a multilingual expert who is involved from the start in the strategic planning along with marketing, and translation is not an afterthought.
As you consider expanding into new markets, remember to:
Start with your corporate strategy
Bring in the people who have a stake in the plan – executives, marketing and a multilingual marketing expert
Look for any weaknesses
Make it a company mission
Assign a person or department to take ownership of the marketing into the new market
Document how to move forward with your multilingual marketing
Read about how Rotary International has aligned strategies, refined their process and optimized their global communications.
Next Steps: As you grow and expand, learn some best practices for managing a diverse, multilingual workforce.
Armed with these tips, you now have a great starting point for expanding into multilingual markets. If you still feel like you need guidance or have questions, contact Rapport International. We've got marketing and communication expertise, and over 30 years of experience. We help you create and reach your goals, improve efficiencies and maximize your return-on-investment (ROI). When you work with Rapport International you can be confident that you are getting high-quality translations at a fair price backed by our 100% quality satisfaction guarantee.
Contact us for a free consultation, assessment or quote.
Rapport International specializes in multilingual communications, providing language translation and interpretation services that are accurate and culturally appropriate. We use the right voice and the correct terminology to avoid liability, customize services to your needs, and deliver on time and within your budget. With our 100% satisfaction guarantee, you can trust that it's done right. Contact us today if you would like more information or to get a free quote.