As a HubSpot partner or account executive, it's only a matter of time before you're asked for translation or localization advice and service for a website or marketing campaign.
"Good question!" you say, but what next?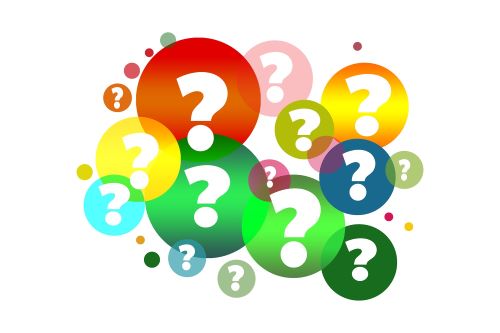 It's a pivotal moment, a unique opportunity to turn a prospect into a client, or a client into a partner. Consider the significance of your response:
"We don't do translation." Uh-oh! You just missed an opportunity for a meaningful "second first-impression": without a ready, reasonable option for translation or localization, your client may question your ability to meet their needs. In the worst case, a client could lose momentum, or even second-guess their vision. Clients want you to be their marketing EXPERT, and that includes international and multicultural expansion opportunities. Lost and frustrated clients look elsewhere for support. Don't lose your client just as they're about to grow!

"We'll find a translator for you." This is a much better response, yet it can be difficult to find a good partner on the fly. Translators and agencies often differ with respect to industry experience, quality, delivery times, and guarantees. Some agencies specialize in high-volume machine translation with [human post-editing]. The price is low, and the agency will tell you it's good quality. It may suffice for large volumes of discovery in legal cases to identify what needs to be translated by a human, but the quality is not good enough for marketing translation – by definition it lacks cultural adaptation, that je ne sais quois which distinguishes us humans from, well, machines. Be wary of any agency that promises low cost, fast turnaround, and high quality.

"We'll handle it for you." Great response if you have a partner you trust. (Keep reading to learn what to look for in a high-quality language services provider.) Some of our partner clients sought out an individual to do the translation to save costs and then ran into trouble. Even though teachers, bilingual employees, in-country employees, neighbors, and embassy contacts might seem reasonable for completing translation projects, they do not have the training. Professional translators train for their craft, have been known to quote dictionaries, research online, know how to handle "untranslatable" words, ask questions when content is unclear, and capture the essence and precise meaning of the original content. I've seen untrained bilingual speakers use incorrect grammar, local colloquialisms, the wrong dialect, alter the messaging, and frustrate their clients by delivering late or not at all. Using an inexperienced translator, or an agency lacking industry experience, often results in do-overs and added cost.

"We can work with an in-country HubSpot partner." The HubSpot partner community is fantastic and there are so many opportunities to work together. Yet, for your clients' globalization efforts, it may not be the best choice. Too many times I've seen companies hire local agencies that work independently to develop in-country marketing. Without coordination, the company harms its global brand and wastes time and money on marketing. Each local agency does all the local market research, positioning, differentiation, buyer personas, graphics, and images, resulting in disconnected or disjointed messaging in different countries. (Read about how Rotary International worked to overcome their inconsistent marketing messaging.)

Instead, if you develop strong brand messaging and brand standards, you can work with a global marketing and localization expert to adapt culturally. You retain a global look-and-feel and stay on message, while localizing for stronger impact. Even asking the local HubSpot partner to do the translation may cause problems. We've seen creative agencies change the messaging to "make it more appropriate," yet the new translation didn't retain the original meaning, align with the client's core competencies, or meet regulatory requirements. Understanding that a marketing agency is known for creativity, it is understandable that they would reword and edit; it's just not the best use of their abilities to have them translate or localize. A professional translation agency knows that their role is to discuss and explain any changes to the messaging so the client is clear on and approves the final deliverables.

"We can use the Google Translate (or other automated machine translation) plug-in." Don't get me started on this! Just DO NOT DO IT!!!! Machine translation is poor quality and doesn't culturally adapt. Go visit a Chinese website and translate it with the plug-in. Would you buy from that? NO. Neither will your audience.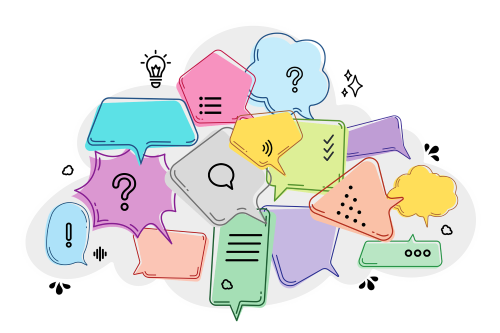 The IDEAL response, one we've seen work with clients across industries, takes the shape of:
"We work with a HubSpot partner that specializes in global marketing, localization, and translation."
Hiring a high-quality language partner gives you a sales advantage. Here at Rapport International we pride ourselves on these characteristics and encourage our partners to share them with their clients; in a sense, you can adopt them as your own. Then it's a bit of a choose-your-own-adventure:
"Together with our global marketing partner …
… we understand and facilitate Inbound Marketing. Once we develop the strategy, buyer personas, differentiators, and content, our global marketing partner can adapt the content in over 200 languages to connect with your ideal client anywhere in the world."

… we are flexible. We can provide a translation or just take an existing translation and upload the content to any platform, including the HubSpot CMS. Or we can ask our global marketing partner to upload it. They are also flexible in how they work, which can vary depending on language and your objective. They will even proof any work we upload to be sure text doesn't get dropped or break at inappropriate places."

… we are strategic. If you are on a budget, our global marketing partner can recommend best practices on how to build out and grow multilingual outreach. We can discuss the pros and cons of using landing pages, micro sites, or translating your full website."

… we handle ongoing SEO. Our global marketing partner has monthly packages for ongoing blogs, social media outreach, and additional content used in marketing."

… we keep a consistent voice. Just as we use one writer to keep a consistent voice for your material, our global marketing partner uses one translator (or a specified pair) to keep messaging consistent."

… we deliver on time. With a 100% on time delivery record for over 10 years, we trust our global marketing partner to work with our schedule and yours. We won't have to chase them to keep our marketing flowing."

… we maintain confidentiality and ownership. All work is kept confidential, and you retain ownership of the content, no matter the language."

… we accommodate internal reviews. If you want employees or in-country personnel to review a translation, our global marketing partner will suggest best practices for the review process, then include the edits or explain why they don't agree with them – at NO extra charge."

… we offer services for the whole flywheel. In addition to content designed to "Attract," our global marketing partner can translate chat bots, offer live interpreting for webinars, adapt video content with subtitles or voiceovers, and offer telephone interpreting for customer service. Seventy-five percent (75%) of buyers say they won't return if after-sales support is not offered in their language."

… we 100% guarantee your satisfaction with the quality of our global marketing partner's translation and services – they have been around for over 35 years and continue to grow. They build and maintain relationships, so we're in good hands."

These are the conversations you want to have with clients looking to export, target non-English speakers in the local country, or expand online sales internationally!
Build-Your-Own HubSpot Community
As a HubSpot partner, you can grow your business faster by serving larger or fast-growing companies who understand the opportunities of multilingual marketing. With a translation-specialty partner you have options on how to work – you can either refer your client directly to your global marketing language expert or you can maintain a direct relationship with your client while having your translation expert provide services as an extension of your firm.
As a HubSpot Account Executive or employee, you can refer your clients to a HubSpot partner that offers unique skills in global marketing, localization, translation, and the HubSpot platform. In addition, here at Rapport International the staff are LION-trained with Dan Tyre and Trygve Olsen, are huge fans of HubSpot, and understand the HubSpot ecosystem.
Rapport International specializes in multilingual communications, providing language translation and interpretation services that are accurate and culturally appropriate. We use the right voice and the correct terminology to avoid liability, customize services to your needs, and deliver on time and within your budget. With our 100% satisfaction guarantee, you can trust that it's done right. Contact us today if you would like more information or to get a free quote.
Additional Reading and Resources:
Learn more about our work with Conitex Sonoco through a HubSpot partner: The Global Marketing Show podcast, #08: "The One to Handle Your Website Translation!"
Choosing the Right Partner Leads to the Best Quality Translation
The Essential Guide to Translation for HubSpot Partners & Users
Personalized Service Helps Global Packaging Manufacturer Unify Their Marketing Message
Access a sample of my 2021 book, The Language of Global Marketing: Translate Your Domestic Strategies into International Sales and Profits, here: https://www.rapporttranslations.com/the-language-of-global-marketing-sample.