At Rapport International our project management process includes learning the client's strategies and goals, developing a process that works for them, leveraging the appropriate technology, and assigning the right professional to their project. Since we focus on high quality translation, we spend time thinking about who the right translator is for each project – a process we call "linguistic matchmaking." This is not as simple as looking for a specialist who knows the language pair. Our goal is to match each client with a translator who has knowledge and experience in their industry, who has a similar style and voice, and who will develop a relationship and understanding of the client's business as they work with the client over time. Our goal is to make a good match and then maintain that pairing and relationship when the client has additional translation projects.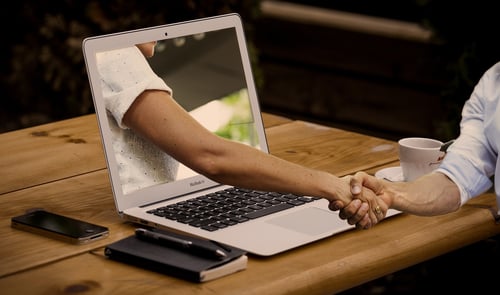 The Linguistic Matchmaking Process Considerations
1) Style
Translators have styles just like writers have styles. For fun I asked 4 associates to describe a sunny day, here is what I got:
Writer #1 - I love the sky on a sunny day. It is clear, sparkly and bright blue. It makes me feel happy, energetic, and grateful to be alive. It feels nourishing and warm and livens up everything around it. It shows the world in its best light.
Writer #2 - The air was clean & crisp, not a cloud in the sky, and the blue was that clear blue you only see after a hard rain the day before.
Writer #3 - A wonderful dome of light that comes alive when every star falls from the sky and it wakes with inspiring shades of yellow and orange, quickly transforming to the most beautiful, heavenly blanket of blue that stretches as far as you can see in every direction.
Writer #4 - The sky on a sunny day: Vast. It is an endless sea of blue. It is my mind after I've meditated, after I've emptied it of all worries and stresses and clutter. It is my plate when I've delegated well. Or not so well. But delegated, nonetheless. It is positive. It is filled with possibilities. It is hopeful. It makes me smile.
As you can see, each writer has a different way to describe the same thing. Just as writers have styles, so do translators. Some are more technically oriented and focus more on engineering or factual content. Others are creative and prefer translating marketing material, tag lines, social media, and branding messages. Others focus on specific industries to develop an expertise in that industry's processes and terminology. We take the time to understand the strengths of our translators, and our clients benefit from having the right expert assigned to their project.
2) Quality
Quality can vary across translators. There is no certification or diploma or credential that tells you a translator will provide you high quality. Quality comes from thoughtful wording, deep understanding of both languages, experience with the subject matter, ability to meet deadlines, and willingness to work through feedback. Unless you work with a translator over time to build a relationship, it is difficult to know the quality and dependability of their work. As an agency, we foster these relationships which allows us to provide our clients high-quality, consistent translations.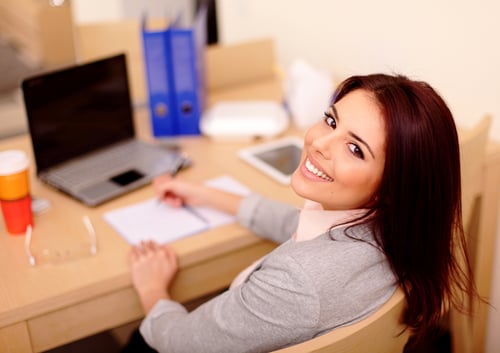 3) Specialties
Areas of expertise vary. As I mentioned before, translators have different life experiences. In graduate school, I opted to take Spanish classes. Participants had to test their skills to determine placement in the appropriate level class. I placed in the highest level, yet did not know the words for dishwasher, broom, and other household items. The teacher explained to us that she could tell who had done exchange programs and lived in houses in the host countries. I learned Spanish while living in Mexico as a child and then through school and vacation. In those situations, I had not learned cleaning words. Similarly, translators will have exposure across different industries with varying experiences and terminology knowledge, we learn who specializes in each area and assign them based on their strengths.
4) Consistency
Once we assign a translator to a client, the translator starts building familiarity of words, glossaries, preferences, and knowledge about the company. Many language service providers send projects randomly to whatever translator is available. Thus losing the opportunity for the translator to deepen the relationship and working knowledge of the subject matter. Think about writing – the first time you write about a topic, it takes longer. The more you focus on the topic, the easier and better it gets. We focus on linguistic matchmaking because we understand that consistency matters.
5) Culture
If a client asks us to provide a translation for Canada, we assign a French speaker from Canada. We were once asked to review a translation because the client said the French translation they received from another source was "poor." Our first question in a situation like this is always, where will this be used? In this example, we learned that it was to be used in Canada, yet the translator they had used was from Haiti. Of course, the translation looked bad – it was local to a different country with much different French terminology, colloquialisms and styles. For linguistic matchmaking, we need to know where the translation will be used to assign a translator who knows the culture.
6) Technology
Some clients ask us to translate directly in their proprietary software. When they request the languages, we assign translators who are fully qualified in the language pair and subject matter, and we also consider their technology skills. Rather than have the translation done in word and having their developers "waste" their time uploading the final version, we assign translators who have experience with the programs, or are comfortable learning new technologies, so they save a step in the process. Not all translators have this skill. As specialists in this area, we know who can do this successfully.
7) Confidentiality
So many documents that need quality translation are private or proprietary and can lead to liability issues if not kept confidential. Our clients retain ownership of all their content – original and translated. Plus, we sign agreements stating that all content is confidential. Our translators know that all work is client owned and confidential. By providing linguistic matchmaking, we limit the number of eyes on the material thus keeping the material more confidential.
8) Expectations
Consistent expectations lead to higher quality. By setting consistent expectations and building relationships with translators, we build a partnership or team approach with our clients in creating high quality work - we all care that the translations are accurate and timely. When a translator has consistent work with a client, they care about the success of the client. Linguistic matchmaking pairs the translator with the client to build this emotional sense of ownership.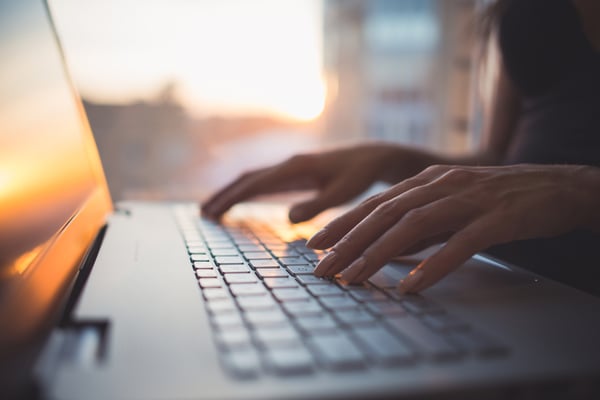 9) Communication
Mutual understanding is built through honest communication. When the client understands that the translator is consistently working on their translations and the project manager is there to facilitate communication, the client feels able to give feedback that will be heard and considered on future projects. Even when the feedback is difficult, if the relationship has been built on a solid foundation of mutual respect, it becomes easier for the project manager to share it with the translator so that we all improve. Without building that partnership, the client may feel that it is not worth sharing feedback because they'll just have to repeat it again next time because it may not be the same translator on their next project.
With Linguistic Matchmaking, the translator benefits from increased knowledge about client preferences, subject matter, and expectations. Clients benefit from smooth translation processes, feedback loops, and consistency of voice. Over time, when mutual respect and rapport is built, we all care about the content and success of the company.
Linguistic Matchmaking is also beneficial when you need an interpreter for spoken communications. Learn more about Using Interpreting Services.
At Rapport International, we've practiced linguistic matchmaking since 1987, yet only recently started explaining that this is not common in the industry and articulating that this is a unique benefit of working with us. It's our standard operating procedure. Read about what is always included in the price of services in our blog How Much Does Translation & Interpretation Cost?
Need to communicate with multilingual staff? Learn about managing a global workforce in our blog: The Language of Global Business – Managing a Multilingual Workforce.
Rapport International specializes in multilingual communications, providing language translation and interpretation services that are accurate and culturally appropriate. We use the right voice and the correct terminology to avoid liability, customize services to your needs, and deliver on time and within your budget. With our 100% satisfaction guarantee, you can trust that it's done right. Contact us today if you would like more information or to get a free quote.