One of the most critical challenges in conducting international business is to understand what different cultures require and communicate the right message for particular audiences. What works on a company's website in the United States may not necessarily convey the same message or feeling in Mexico or Thailand. It is important to get the messaging right - and sometimes it's not just the words, it's the cultural environment surrounding those words that makes an impression.
A great example of a U.S. based company doing business internationally that went through this experience is Conitex Sonoco. A global manufacturer of specialty packaging products, Conitex Sonoco had grown globally by acquisitions and product diversification. They knew they needed to translate their website for different markets and audiences, but when they first began to look at the project they didn't realize the true scope of their needs. Michelle Safrit, their Inbound Marketing Manager, explains in Rapport International's global marketing podcast The Global Marketing Show, "I started to look at our website and then realized there were several different websites, and then started uncovering more and more websites that were all over the world…Greece, China, Taiwan and all different versions." The first task was to consolidate, take a step back and set a framework so there would be a central place for consistent branding. As Michelle delved deeper, she uncovered new products (over 50) with varying messages for new markets - a marketer's nightmare!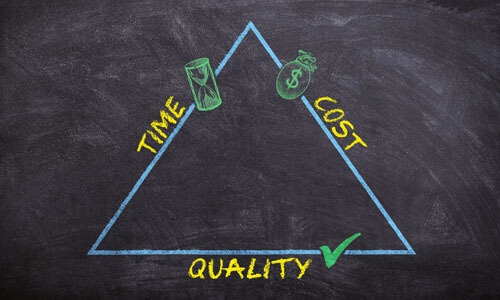 Some of the biggest challenges in creating the new website were:
Communicating to management the need to regroup and fine-tune their messaging
Determine the best way to translate once they had clarified their messaging
What is the best way to approach a large, multilingual translation project for a website involving various products, countries and languages?
Let's look at the top lessons Conitex Sonoco learned.
Translation Should Never be an Afterthought
Approach each project with a purposeful mindset. Realize that not everyone speaks the same language or communicates in the same way. To attain the best quality, you really need to understand the culture of the audience you are trying to address and also consider regional colloquialisms. Sometimes words in one language or culture convey different meaning in another.
Conitex Sonoco learned, for instance, that in Taiwan a stronger word would be used to demonstrate self-promotion than in the U.S. By working with local native language speakers, the company discovered they needed to change certain words to convey the strength of their company accurately.
Understand Your Needs
In Conitex Sonoco's case, Michelle involved several key divisional players to share information with her and organized information by product and location so she could clearly see what her translation requirements were. At first, Conitex Sonoco thought they would use a machine translation service with part-time translators. But once they reviewed a few pages, they realized the quality was very poor. They realized they needed full-time professional translators who understood the culture and weren't just spitting out word-for-word translations. In addition to having quality issues, the machine translation approach also didn't work with their Marketing Automation Platform because each module page was different. They needed real people who could pay attention to the context of the information and build the site correctly.
Consider How You Want to Use Your Internal Resources
How much time will it take if you have internal staff do the translation versus outsourcing? And what is the real cost to the business of using employees? Read What's the REAL Cost of Your Employee Doing Your Translation to learn how to calculate.
When Michelle reached out to their marketing agency for advice, they recommended partnering with Rapport International. They knew we had the capabilities to help them with the project to get the best quality results. Working behind the scenes with the marketing agency, we got the Application Program Interface (API) working to achieve a full understanding of their needs, ramping up the project from there. On working with Rapport International Michelle notes "We didn't have to worry, and that speaks to the value of having a partner in translation services."
Keep the Right Mindset When Conducting Internal Reviews
You'll need to instruct your reviewers whether the translation is for a localized or globalized purpose. A localized translation is meant to be used in a specific location or region so it should be customized for that area's colloquialisms and culture. A globalized translation is one that is meant to be universally understandable to anyone who speaks that language, no matter the country or region. It will not use regional colloquialisms or be customized for a particular locale.
In Conitex Sonoco's case, general managers for regions conducted the internal reviews for the website. Global Spanish had been used for the translation to cover both Mexico and Spain. When the Spanish manager reviewed it he was unaware of this intent and he initially had some issues with how terms were translated for his region. Once he recognized that they were using global Spanish, he understood and refrained from wanting to localize the translations.
Build a Glossary for Consistency
Whether you localize or globalize, keeping industry or company specific terms consistent is important. Not everyone may be up to speed on particular lingo. Creating a glossary for each language is helpful for both the translators and the reviewers. This is especially true with technical translations as they often include words and phrases that do not have a direct translation. Agreeing to how to handle these and adding them to a glossary helps keep all your materials consistent.
Appreciate the Diversity of Different Cultures
One of the best tips we've heard about how to approach a global marketing project is to have an appreciation for different cultures and experiences, both in terms of what may be happening in a certain country politically as well as how daily life is conducted. It is important to remember that people around the world don't always come to the table with the same values, nor do we communicate the same way. We shouldn't assume that everyone has an American mindset or lives the same way we do. This may present challenges for communicating the features and benefits of one's services/products. Yet if you have a good, clear message about your products/services and know what you want to communicate about your company, then you are on your way. And when you incorporate and understand what different cultures require from the beginning, then you can make sure your message conveys the right message and feeling.
Working in partnership with your translation agency from the start will help create the most value for your project every time. Their input and expertise will go a long way toward growing your business exponentially.
Rapport International specializes in multilingual communications, providing language translation and interpretation services that are accurate and culturally appropriate. We use the right voice, correct terminology to avoid liability, customize services to your needs, and deliver on time and within your budget. And with our 100% satisfaction guarantee, you can trust that it's done right. Contact us today if you would like more information or to get a free quote.
About the Author - Hannah Pentz
Hannah Feldman Pentz is an experienced marketer and content communicator, especially for professional services, B2B, and inbound marketing. She has extensive experience working with management consulting firms, helping them to create and implement marketing plans geared toward Fortune 500 global companies, as well as smaller non-profits. A graduate of Vassar College, (BA English) Hannah and her family live in the Boston area.