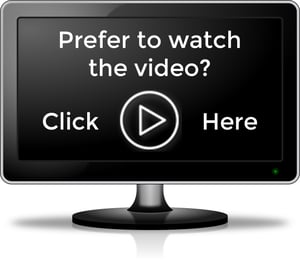 We're often asked how much it will cost to translate a website. Our initial response is always, it depends. Before we can provide an estimate, we need to consider a range of variables, including:
Page and word count, the amount of content per page, and the complexity of the content
Infographics or images that have embedded content
How the page headers and footers are built into the page
File prep, i.e. who gets the web content ready for translation and who is responsible for uploading content back to the site once the translation is complete
Languages needed, which languages and how many
Getting an Accurate Website Translation Quote
Any agency or translator that provides a quote for a website translation should be factoring in these variables. Unfortunately, many agencies get creative in how they quote projects, or provide inaccurate quotes, which makes it difficult to compare options.
One explanation of an inaccurate quote could be the Application Programming Interface (API) can sometimes be sloppy when pulling in content to analyze for the quote. If the API pulls in coding, for example, they will estimate based on too much content. Or, the API can miss sections of content and be priced too low.
Beware of "Per Word" Prices
Some agencies try to lure you in with a low price per word that does not include every aspect of the project. In doing so, they make it look like you are getting a deal with a low per word price so they look much less expensive than competitors. If you examine the quote closely you will see additional costs for quality assurance, project management, translation reviews, editing, and more which brings the price up to a more comparable total cost to competitors who provide a "fully-loaded" per word price.
In doing a comparison of some of these competitor quotes, we found that while our 'per word' quotes look higher because they are fully loaded (meaning all additional costs are factored into the price), when you look at the quote as a whole, our pricing is competitive. And the value of our personalized services often makes us the better choice to getting the best return on your investment. So, be careful when shopping on per word price alone.
Read more about the cost of translation.
How to Compare Prices for Translation
All agencies are not created equal. Here are some considerations when choosing a multilingual communications partner.
Quality Control - Quality is a critical component of every translation. So, when you get a quote, be sure to ask what the process is for insuring quality work and whether it is included in the quoted cost. We carry an insurance policy for errors that we've had for 30 years, and we've never made a claim against it. That's because we pay careful attention to quality. Here is a checklist to help you assess the quality of your translations.

Consistent Translator – Each time you send content to be translated, is it done by the same person, or are translators interchangeable? If it's done by one individual, that person is like a content writer who is building knowledge about your products and your company. Clearly, they're going to get better and better over time. Our process is to match you to a translator who has experience in your industry or market, then assign them to all of your projects, we call this linguistic matchmaking.

Source Content Expertise – How many times have you been reading a website or document and found typos or incorrect grammar? You want a translator who will catch and communicate back issues or corrections that they see in the original content. It makes you look better and it helps you get a higher quality translation. This is an added value that should not be underestimated. Read more about getting good translations by starting with well written source content.

The Right Voice - You don't want a marketing person writing your technical content, or vice versa, they don't have the knowledge to write outside their area of expertise. It's the same with translation. If you've got technical documents you won't want a marketing translator doing that translation. Make sure the translators on your projects are experienced with the subject matter and understand what you're trying to convey.

Cultural Adaptation - It is very important that your translators have a solid cultural understanding of the audience you're speaking to. Our translations come with cultural adaptation. That means we're looking at the content for visuals, colors, people, pictures, references, idioms, or anything that may make your message confusing to the audience. If we see that something is not culturally adapted, we'll come back and talk to you about that. Read more about culturally appropriate translation for marketing materials.

Customer Experience - It's important to work with a dedicated project manager that understands different processes and can fully adopt them as needed. We take time to figure out your preferred process at the very beginning of our working relationship. That includes how you like to work, the formats you prefer, and more - all to ensure your customer experience is delightful throughout, and you're getting your work done on time and on budget. And, if you have special needs, we're going to make sure that we accommodate those. Our primary goal is to make sure you're happy, that you come back to us, and will refer friends and colleagues to us.

Knowing What to Translate Helps Reduce Costs
These days, websites can be very robust – tons of static and changing information like marketing content and blogs. Websites can be upwards of hundreds of pages. Asking for a quote on your entire website is likely to give you sticker shock.
Sometimes rather than translating the whole website, consider another way to translate your site so that you get the best return on your investment (ROI). Yet, knowing what should be translated and what can stay solely in the native language can be daunting. We solve this by offering free consultations. We take the time to discuss your goals for the website translation and create a Translation Management Plan that outlines the parameters and goals of your project. Situations and needs vary, no two website translations will be the same, a custom Translation Management Plan will help you achieve your goals and maximize your returns.
For example, we worked with an exporting company who wanted to test a new international market and to do so, the owner decided that he needed his website translated to show an international presence. When we spoke to him about his request to "translate my website," we were able to save him a lot of time and money in recommending that to test the waters he didn't need the whole website translated. By recommending he focus on a few key pages like the home page, the specifications for that market, ordering and pricing pages for the product he wanted to test, we streamlined the request. This saved the company money, time and hassle and enabled them to expand the website to grow sales.
A Translation Management Plan helps you identify your goals, narrow down the information that needs to be translated and then focus on that project to minimize the costs. Your main website may need to be robust but your translated website may not need to be.

Foreign Language Layout and Design
Finally, when considering the cost of website translation, you need to know if estimates include not only translation, but also the cost of the layout or upload. When you built the original site, you had to write it, design it and then upload it. When translating, you need to reconsider these as well.
The design should already be done unless it needs to be culturally modified. And, then it needs to be uploaded. As a translation agency, we don't do any creative design or website programming, yet we do create the framework and upload the content into the foreign language pages. There are a number of options on how to handle this:
Mirror image – whether you are translating the whole website or just a few key pages, if you want the foreign language site to have the same look and feel as the original site, it's best to make a mirror image by duplicating the hierarchy.

Landing page – if you are targeting your audience with a single offer, it may make sense to create a landing page with the translated material that will be accessed by the language link from the home page.

Smaller site – if only parts of the website will be translated, then the translated sites can be sub-pages of the English pages.
Of course, the way you lay out the foreign language pages on your site will depend on how it was built, which platform and tools you are using, etc. Discussions with your translation agency and your webmaster should clarify who is best to layout the translated website. If the webmaster does not have foreign fonts, it may be best to have your translation agency do the work. If your webmaster is familiar with working with translated copy, they may be the best one for the project. Other considerations are the cost of each, time capacity, ability to work, and who would make it easiest on you.
Read more about foreign language desktop publishing.
Whether you still have questions or need some guidance, or are ready to get started, we are here to help. Sign up for a Website Translation Assessment today and we'll guide you toward a cost-effective solution to help you meet your goals.
Rapport International specializes in multilingual communications, providing language translation and interpretation services that are accurate and culturally appropriate. We use the right voice and the correct terminology to avoid liability, customize services to your needs, and deliver on time and within your budget. With our 100% satisfaction guarantee, you can trust that it's done right. Contact us today if you would like more information or to get a free quote.