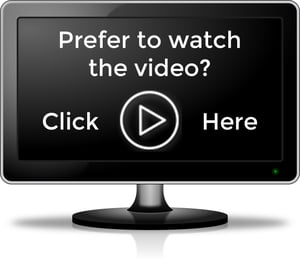 Sometimes we get a request for translation that is so poorly written, it is hard to know where to begin. Here are 10 tips for you to make sure your content is written in Global English for a more accurate translation.
1 - Be Consistent with Language Style
I speak American English. If I were to write content in collaboration with a friend from the U.K., it is likely that words and styles might intermix. This sort of inconsistency would be very confusing for a translator. It's best to pick one language style and be consistent.
2 - Keep Grammar Simple
This means using simple sentence structure (i.e., no compound sentences). Also, try to stick to one point per sentence and limit your sentences to under 50 words. This will make it easier for the translator to understand and maintain the intended meaning.
3 - Use Nouns Instead of Pronouns
In English we've got "his" and "her" possessive pronouns that don't always translate well into other languages because they are not always feminine or masculine. For example, in Spanish, the translation of "his" and "her" is not defined as feminine or masculine so it can get very confusing, or it becomes a much longer sentence when translated.

4 - Use Articles in Front of the Noun
When you use "the", "a", or "an" before a noun it helps to define the word. These articles are often included in many languages so it helps to include them in the English document you need translated.
5 - Use Active Verbs
Active verbs (as opposed to passive) make sentences much easier to understand and translate. For example, it is clearer to say, "I will send you information," instead of "You will be sent information." Since I am responsible for doing the action (even if I don't actually send it myself), using the active voice is more direct because you understand who is doing the action.
6 - Spell Out Dates
If I am writing something about the 4th of July holiday here in the United States, I could write 7/4 because we know that means July 4th. But in other countries, 7/4 could actually mean April 7th because it is customary for them to put the day before the month. Since this can be confusing, it is best to spell out the date for clarity.
7 - Avoid Ambiguity
When translating, be clear about the main message you are trying to convey. For example, we work with a hospital whose tagline is, It's all about getting better. In the U.S., this works as a tagline because it can mean the hospital is improving its service to patients, or it can be referring to the continued improvement of their patients' health. This sort of double meaning does not translate well, so we will go back to the client for clarification.

8 - Watch Out for Homonyms
If you say something is too light, are you referring to the color, the weight, or the brightness? Since 'light' is a word that can have many meanings, the translator won't know which way to translate it unless you clearly define what is intended.
9 - Avoid All Humor, Jargon, Abbreviations, and Acronyms, etc
.
None of these things translate well. Humor translates differently even from one region to another within a country; jargon is often not understood; and acronyms or abbreviations like FOMO (fear of missing out) or LOMO (love of missing out) are not universal terms. For best translation results, it is best to avoid these altogether.
10 - Use Good Grammar
Whether your document is ready for translation or not, always use good grammar, spell check your document, and make sure it is punctuated properly. Then you will have a well-written document that you can use for your content and that can be translated easily.
Follow these 10 tips when writing your material and you will have well-written, Global English documents that are easier and more efficient to translate for other markets.
Beyond marketing, these tips are also helpful for managing and communicating with a global workforce.
Rapport International specializes in multilingual communications, providing language translation and interpretation services that are accurate and culturally appropriate. We use the right voice and the correct terminology to avoid liability, customize services to your needs, and deliver on time and within your budget. With our 100% satisfaction guarantee, you can trust that it's done right. Contact us today if you would like more information or to get a free quote.