When a brand, product or advertising concept is successful in the United States, most companies want to take that success to a global level by introducing it to an international market. Many companies have discovered this is easier said than done, and success in one country does not guarantee success in another.
Not only is the language different but so is the culture. It's important to consider the words and messages you use in advertising as well as your brand name, product names, colors, images, and a whole gamut of considerations when taking your goods and services international.
Here are the steps we recommend you take to make sure your product and brand will be well received and successful.
Your Brand is Your Identity
You'd be hard pressed to find someone in the world who has never heard of the brand Coca-Cola. Not only are their products available in 200+ countries and territories, but they produce over 500 beverage brands to meet the demand of their customers. To hear more about the reach of the Coca-Cola brand read Trevor Noah's book called "Born a Crime" about his life growing up poor in South Africa. In it he tells a story about a Coca-Cola being the first product he wanted to buy when he got some money.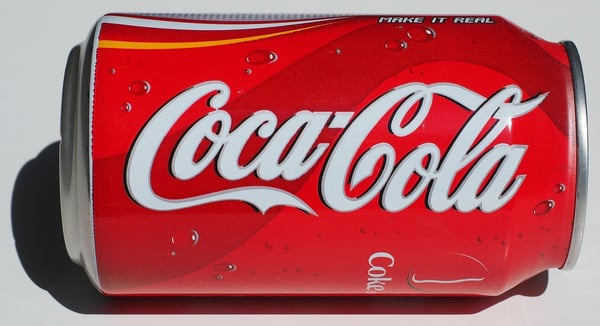 In South Africa, they did not need to translate their name, but Coca-Cola learned very early the importance of accurately translating their brand and product names in other countries. When they first attempted to translate Coca-Cola phonetically into Chinese, they found out the resulting phrase meant "bite the wax tadpole." That wasn't going to win them any sales, so they had to go back and make some changes to their branding. They ultimately came up with a new marketing phrase that didn't sound much like Coca-Cola, but it did have a more appropriate translation of "can mouth, can happy."
Gerber had a similar experience with their brand name when they tried to market their baby foods in France. They quickly learned that "gerber" is French slang for "to vomit." (This wasn't the only international blunder for Gerber, they also had issues with their packaging that I'll explain later.)
In addition to your brand name, you need to consider your product names, packaging and advertising.
Product Names, Packaging and Advertising Send a Message
Most translation horror stories talk about poorly translated product names and advertising slogans. In our blog Don't be a Pinto – Market-Testing Brand Names and Taglines is a MUST DO When Exporting we discuss three examples we've experienced over the years. And in Translations Gone Bad – Research Before Exporting we take a more humorous look at some other examples.
What all these stories illustrate is the importance of doing some research before jumping head-first into international waters.
Let's talk about Gerber again. Here in the US most of us can picture the cute baby picture that has been the symbol of Gerber's baby food since 1928. As the official trademark of the company it was only natural that the image would appear on their international packaging as well. When they started marketing their baby jars in Africa, they encountered an issue. In many African cultures, it's standard practice to put a picture of what is contained in a jar on the label of the jar. This did not bode well for the Gerber baby as people thought the jars contained babies, which made selling their baby food nearly impossible in those areas.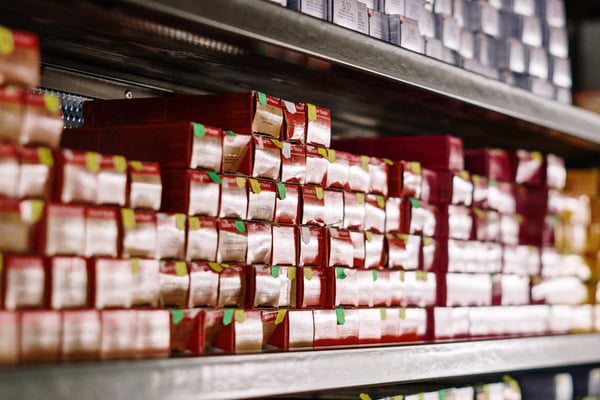 Research Mitigates Risk
So how do you not become one of these marketing legends and cautionary tales? By testing first.
Product names and advertising campaigns need to be tested for impact and appropriateness when being introduced in different languages and cultures. Check to see if the translation companies you are considering can provide this service to help you refine your product names, packaging images and advertising slogans. For an example of a project we did with international toy company TOMY, read "International Product Launch Saved by Brand Name Testing & Translation."
Some of the key branding issues that an agency will test for are:
Associations - both positive and negative
Impact - effectiveness in different languages
Appropriateness - does it carry any negative connotations or innuendos
Uniqueness - are there other similar products, brand names or advertising campaigns
Misunderstanding - are there any potential misunderstandings
Pronunciation - is it easy to pronounce
Once all the information is complied, a good agency will provide you with an action plan on how to proceed with your new product launch, as well as alternative suggestions for any inappropriate words, messages or pictures.
We Can Help
When you're ready to bring your product or service to a new audience, contact Rapport International to make sure it's done right. Our professional translators have the experience and expertise to advise on both language and cultural factors you'll need to consider in the new market.
Rapport International specializes in multilingual communications, providing language translation and interpretation services that are accurate and culturally appropriate. We use the right voice, correct terminology to avoid liability, customize services to your needs, and deliver on time and within your budget. And with our 100% satisfaction guarantee, you can trust that it's done right. Contact us today if you would like more information or to get a free quote.