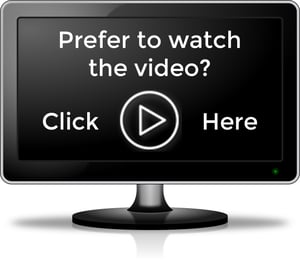 We hear this question all the time: "What's the best way to conduct a phone call with a patient who doesn't speak English?"
Not all patient interactions happen in person with an interpreter present, often caregivers need to speak to patients over the phone and it can be confusing to know the best way to do that when you don't speak the same language. For instance, a patient may call in with a question and they don't speak English, or you need to call a patient to relay medication instructions, to ask a question about insurance coverage, or schedule an appointment, and they don't speak English. We'll explain some over-the-phone interpreting solutions and their best-use scenarios.
Solution 1: On-Demand Phone Interpreting Service
This is our most commonly used service for this type of situation. Here's how it works:
Set up an account
Call the toll-free access line with your unique account information and code(s) when you have an interpreting need
Tell the customer service representative what language you need
Conduct your call with an interpreter who facilitates the conversation
You are connected to an interpreter within a couple of minutes.
Interpreters available in over 200 languages.
(It's important to note, however, if you request an interpreter for a very rare or uncommon language, it may take several minutes to find the right resource. In this case you will want to be sure to allocate a little extra time for your call.)
This is the most time-efficient and cost-effective method for speaking with someone who does not speak your language.
Telephone interpreting for medical professionals is best for when you:
Have an unexpected, immediate need that you could not pre-schedule (on-demand)

Need to provide medication instructions or lab results or if you have insurance questions,

Want to have a brief consultation with your patient that does not require an in-person appointment
In summary, our on-demand telephone interpreting service is the best option when you have an immediate need, or when you have one specific topic or message to discuss that does not require further follow-up or interaction with a local interpreter.
Read more about telephone interpreting services.
Option 2: A Scheduled Call with a Local Interpreter
While this method is likely not going to be as cost-effective or time-efficient as using your telephone interpreting account, there are scenarios where it might be the better option.
If you need to schedule an appointment with a patient or client (especially if the person speaks a rare language), you can reach out to our team and we will schedule a short phone appointment with an interpreter to be on the line with you when you call your patient. You can do a 3-way call with the interpreter and the patient, or if you don't feel you need to be on the line you can brief us or the interpreter with the information they need to make a call with the patient. An example of when this may be appropriate would be an appointment reminder call to a patient.
Three-way conference calls with interpreters are a great way to set up appointments, have a more in-depth conversation and plan for a scheduled appointment. It is also a quick and easy way to make sure the appointment works for your schedule, a specific interpreter's schedule and the patient/client/provider/or caseworker. Call the Rapport International office to schedule a three-way conference call with a local interpreter (not the on-demand service of individual interpreter).
A 3-way conference call can be executed in one of several ways:
Call the interpreter and then conference in the patient
Have the interpreter call you, and then conference in the patient
Call the patient and then conference in the interpreter
The benefit of using a local interpreter on a 3-way call to make an appointment is that you can address any immediate questions the patient may have, and you can connect all three of your schedules and set up an appointment that works for all of you. Then you would let us know the appointment details and we'll make sure to get the information in our records.
When you just need to confirm an appointment with a patient, it may not be the best use of your, or your staff's, time to make a 3-way call. In this case it would be more efficient to provide the appointment information to us and we will have a local interpreter make the call then relay any issues back to your office.
We hope this information is helpful and answers some of your questions and confusion about the best option for your situation. There may be other types of situations arise, or you may have special circumstances that you need to discuss with us to make the best decision about which service would be best. We see all kinds of different scenarios and can provide advice on a case-by-case basis because every day is different and we are happy to find solutions to meet your goals.
Learn more about Using Interpreting Services and working with an interpreter on our blog.
Rapport International specializes in multilingual communications, providing language translation and interpretation services that are accurate and culturally appropriate. We use the right voice, correct terminology to avoid liability, customize services to your needs, and deliver on time and within your budget. And with our 100% satisfaction guarantee, you can trust that it's done right. Contact us today if you would like more information or to get a free quote.