Beyond translation and editing, your professional multilingual marketing agency often provides additional services. Here we'll briefly explain a few of the services offered by Rapport International.
Formatting & Desktop Publishing
Rapport International provides formatting and desktop publishing services for your translation project. We work with very experienced foreign language desktop publishing specialists who are dedicated to providing the highest quality services. Our specialists have the foreign fonts and programs needed to create what you need including advertisements, brochures, manuals, marketing materials, packages, fliers, handouts, catalogs, annual reports, and more. We also have the capability of creating your project from scratch or overwriting the existing source documents in the target language(s). Just remember to keep in mind that translated copy often expands by up to 30%, so leave white-space whenever possible to account for the increased length.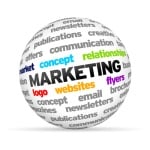 Brand Name Translation
When a product or advertising concept is successful in the United States, most companies want to take their product to a global level by introducing it to an international market. Before you do, there are some very important steps you need to take to make sure your product and brand will be successful. Product names and advertising campaigns need to be tested for impact and appropriateness when being introduced in different languages and cultures. At Rapport International, we will take your product or brand and put it to the test.
Some of the key name branding issues that Rapport will test for are:
Associations – both positive and negative
Impact – effectiveness in different languages
Appropriateness – does it carry any negative connotations or innuendos
Uniqueness – are there other similar products, brand names or advertising campaigns
Misunderstanding – are there any potential misunderstandings
Pronunciation – is it easy to pronounce
Once all the information is compiled, Rapport International will provide you with an extensive course of action on how to proceed with your new product launch.
Website Translation
Your website is a lifeline to an international audience both domestic and global, and our services reflect the importance of not only keeping content updated, but also relevant and culturally appropriate across multiple languages. First and foremost, we employ a team of professional translators fluent in both source and target languages. We match you with a skilled translator with industry-specific experience who can accurately translate your website content while preserving its original meaning and tone. They pay careful attention to cultural nuances, ensuring that your message resonates with your target audience.
Localization services go beyond word-for-word translation, adapting content with respect to the cultural and practical requirements of the target audience. Globalization goes even further, adapting a single language to multiple target regions – for example, the Spanish language can differ slightly in meaning or intention, depending on the audience's exact location. We also pay close attention to elements such as date formats, currency symbols, measurements, images, and even colors to make them relevant and relatable to the local audience. The process results in a personalized user experience that inspires engagement and brand loyalty.
Throughout, focus on a translation management plan that fits with your corporate strategy. An experienced, high-quality language services agency can kickstart your LangOps effort, creating a holistic, unified plan that ensures translated content – new product launches, promotions, or company news, for example – remains accurate and up to date in all supported languages and across all departments. Look for a comprehensive suite of services tailored to your needs; by leveraging an agency's expertise, you can expand your reach, connect with diverse markets, and communicate effectively with a global audience, while maintaining consistency, accuracy, and cultural relevance.
Rapport International specializes in multilingual communications, providing language translation and interpretation services that are accurate and culturally appropriate. We use the right voice and the correct terminology to avoid liability, customize services to your needs, and deliver on time and within your budget. With our 100% satisfaction guarantee, you can trust that it's done right. Contact us today if you would like more information or to get a free quote.