Beyond translation and editing, your professional multilingual marketing agency often provides additional services. Here we'll briefly explain a few of the services offered by Rapport International.
Formatting & Desktop Publishing
Rapport International provides formatting and desktop publishing services for your translation project. We work with very experienced foreign language desktop publishing specialists who are dedicated to providing the highest quality services. Our specialists have the foreign fonts and programs needed to create what you need including advertisements, brochures, manuals, marketing materials, packages, fliers, handouts, catalogs, annual reports, and more. We also have the capability of creating your project from scratch or overwriting the existing source documents in the target language(s). Just remember to keep in mind that translated copy often expands by up to 30%, so leave white-space whenever possible to account for the increased length.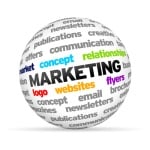 Brand Name Translation
When a product or advertising concept is successful in the United States, most companies want to take their product to a global level by introducing it to an international market. Before you do, there are some very important steps you need to take to make sure your product and brand will be successful. Product names and advertising campaigns need to be tested for impact and appropriateness when being introduced in different languages and cultures. At Rapport International, we will take your product or brand and put it to the test.
Some of the key name branding issues that Rapport will test for are:
Associations – both positive and negative
Impact – effectiveness in different languages
Appropriateness – does it carry any negative connotations or innuendos
Uniqueness – are there other similar products, brand names or advertising campaigns
Misunderstanding – are there any potential misunderstandings
Pronunciation – is it easy to pronounce
Once all the information is compiled, Rapport will provide you with an extensive course of action on how to proceed with your new product launch.
Website Translation
Our most exciting service offering is one we call transweblationTM. Transweblation is our simplified process for making sure your changing website content is quickly "transweblated" and updated on your website. You may also hear us refer to this services as RapAlert, this is the brand name for our transweblation process.
Transweblation came about because we know that not only is managing copy for your English only website cumbersome, it involves many people and lots of time. Beyond that updating the copy in another language takes over 21 additional steps, even more people and can take weeks to implement.
We created RapAlert, and the process of transweblation, to help our clients streamline this process. RapAlert integrates within your processes so you have only one step, one contact and one week to update your web translation. We integrate our translation and quality control with your approval and uploading process so you know that your transweblation is done right and on time. Whether you hire us to translate your content from the start, or you just want ongoing transweblation, our ultimate goal is to simplify your global communications and help you succeed in new markets.
I hope you've enjoyed learning all about the process of getting the best possible translation for your marketing materials over the last couple of months. The experts here at Rapport International are always happy to hear from you, and we provide free consultations to answer all your multilingual marketing questions. Please contact us if you need more information or if you would like to receive a free quote for your project.