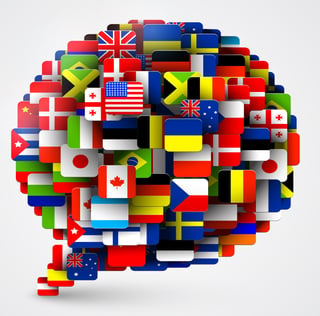 One of the fastest growing segments of consumers in the US consists of non-English and limited-English speakers. Overlooking these growing populations, or not speaking to these personas in their native languages, limits a company's reach and cuts the potential consumer base domestically. Research shows that almost 75% of consumers prefer websites and product packaging/information that is written in their native language and will be more likely to purchase goods and services from companies who "speak their language."
The size of the Spanish speaking market in US is close to 40 million people. This is a larger population than Peru, Venezuela, Chile, Ecuador, Guatemala, Cuba, Honduras and many other countries.
The number of Latino millennials who identify as bilingual is growing dramatically in the U.S., Nielsen reports. Additionally, 62 percent of the country's adult Hispanics speak English or are bilingual, according to Pew Research Center's National Survey of Latinos.
Many companies already know the value of advertising to Spanish speakers on tv.
Check out some popular Spanish advertisements:
Additional TV advertisers include:
Google, Amazon, Powerade, Gatorade, Apple, Mastercard, Metropolitan Youth Symphony, Bobs discount furniture, Nissan, Febreze, Pampers, Tide, Wells Fargo, Volkswagen, Ford, Procter & Gamble, ATT, McDonald's, Fiat Chrysler, Jeep
And, it's not just TV. In October 2016, Facebook released the results of their "Facebook IQ" study conducted by Latinum Network. The study investigated 500 Hispanics from different language usage backgrounds (English-dominant, bilingual, and Spanish-dominant), complemented by in-depth interviews.
The study had several conclusions including:
80% of U.S. Hispanics don't feel they need to stop speaking Spanish to be part of the American culture.
86% of respondents believe the Spanish language helps them remain connected to their culture.
Ads targeting Hispanics in Spanish significantly increase their interest in purchasing products.
When online, more than 80% of Spanish-dominant Hispanics use Spanish at least half of the time when they read, write or watch videos.
79% of Spanish-dominant, 82% of bilingual, and 60% of English-dominant Hispanics surveyed think brands should reach out to consumers in both English and Spanish.
58% of Spanish-dominant Hispanics and 48% of bilingual Hispanics think that brands that reach out to the segment in Spanish demonstrate they value the Hispanic community.
Furthermore, the Facebook IQ study also mentions that Hispanic consumers don't want to be exposed to mere translations of messages from English to Spanish; they want to receive messages that reflect their culture, and this message should also be reflected when casting actors who speak Spanish, with the usage of humor, and in situations that consumers can relate to from a cultural standpoint.
Language services are not a budgetary expense, they are a "fuel for sales growth," allowing a company access to the 40 million American consumers who speak Spanish or 80% of the world's population who are non-English speakers. Contact Rapport International to schedule a free consultation to discuss how to get started toward targeting this large population of potential customers.