So far, we've discussed how to write for the best marketing translations, and how to make sure your multilingual marketing materials are culturally appropriate for your limited-English speaking target audience. Today we are going to discuss website translation and SEO so that your message not only speaks to your customer in the right language, but it can also be found on the web. We'll also talk about how to make sure your current news releases and continual updates to your website can be translated in the easiest way possible.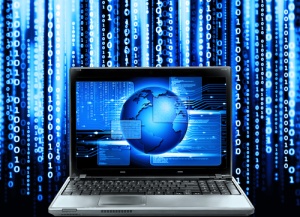 Define Your Objectives
95% of online consumers prefer to purchase from a site written in their native language. Now you know why it's important to translate your website, but did you know there is a choice to make when deciding how? Does your website need to be localized? (culturally customized for a specific region of the world) Or can it be globalized? (understood by all people who speak a particular language)
Consider this, if the goal of your website is to sell consumer products online, you'll want to localize by presenting pricing in a local currency and using terminology specific to consumers. If you're communicating general information about your company and services and inviting potential customers to contact you, you probably want to globalize. Globalizing your website is less costly due to scale efficiencies so it's important to know what you need.
Prepare Your Copy & Layout
First, you should follow the guidelines outlined in our previous blogs about writing and culturally appropriate multilingual marketing. Then confirm all the data and contact information on your landing pages and website copy. Make sure your contact phone numbers work for the markets you are expanding into (avoid 800 numbers as they work only in the US and Canada), and that the e-mail addresses are acceptable for international usage. Next, if you are collecting information via your website (either through forms or ecommerce), make sure you know and follow the appropriate country laws about data collection.
Finally, decide on your preferred navigation access for your target audience on your website. Country flags or lists are the best way to display options for translated websites. Think about personalizing your site by enabling cookies which can remember the chosen language for each customer when they visit your site again.
Don't Ignore your SEO – Translate it!
Localizing and globalizing your websites through translation helps you speak to the humans in your target market. Translating your SEO data helps you speak to the search engines in your target market. You may have an expertly translated website, but if your customers can't find you through their local search engines, your efforts will be lost. Keywords, expressions, tags, titles, anchor texts, script messages, image titles and subtitles…in other words, every single attribute on a webpage should be translated so search engines can find and rank you in the target language.
Website Translation Workflow
"Content is King!" Agencies worldwide stress this and marketers keep writing and posting copy. They struggle with writing enough, keeping version control, managing the process of uploading on a timely basis, etc. Then they must consider all these same issues for every language they translate their website into. More and more, there is a need for a simplified website translation and posting process.
As with everything that feels difficult, once you break it down into a process, it becomes easier to manage. Currently, most companies must complete an average of 21-steps in the process of translating their changing web content. This system often takes weeks to implement because there are multiple internal and external people involved, and the steps are cumbersome and fraught with errors.
Imagine an ideal process:
English copy written – loaded to website
An automatic alert is sent to the translation agency's dedicated client project manager
Translation agency reviews to see if it fits company guidelines for translation
Appropriate material is sent to the assigned translators (who stay the same on each account for consistency of voice)
Translation comes back
Project manager determines who proofs the translation – agency, editor, or client internal reviewer and sends it along. If no review is necessary, it moves to step 8
Reviewed translation goes back to original translator who finalizes the translation, or raises questions
Project manager resolves any questions and finalizes the translation
Project manager loads translation to website, or sends to client designated webmaster to load
Copy is in all designated languages
This simplified process is a new service being introduced by Rapport International. By consolidating and simplifying the steps, we can improve the quality of your translations and take your website translation headaches away. This process also allows you to use your copy across multiple platforms – such as websites, white papers, SEO, blogs, and social media – because when we translate your copy, we keep a "translation memory" so if you want to later create social media posts or other documents that reuse the copy from your website, we leverage the memory to keep consistency of voice and save you costs.
Partnering with an agency, such as Rapport International, who can simplify your website translation process is a great way to keep your websites up to date quickly and easily, and to make sure an appropriate, consistent message reaches your audience in every language, and in every search.
Join us next time when we discuss Getting the Right Type of Multilingual Marketing Translation.