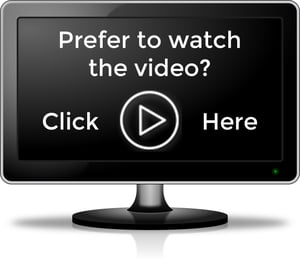 In this post we answer the top questions marketing agencies ask when talking to us about translation services for themselves and their clients.
Where do I Start with Marketing Translation?
The first question we get is "How do we start the process of figuring out how to do marketing translation for our clients that needs translation for a website, content, and social media?"
First you need to identify clients who have the goal of increasing multilingual lead generation and customer acquisition. Sometimes a client will come right out and say, "Hey I have this need. Can you help me with it?" Sometimes you need to dig a little deeper to identify your clients who are selling outside of the United States or targeting non-English speakers in the US.
If you have clients selling globally, they might have a need for translation services. If they have a website that's only in English, they are missing out on a lot of leads and customers. By doing some simple translation they can increase their leads by up to 3x.
Companies can even increase sales by translating from American English into British English! Localizing for each market can help win customers.
Another type of client that might need translation is one marketing to Spanish speakers in the US. If you go on Spanish speaking TV and you watch to see who's advertising, a lot of the major manufacturers, consumer products, and car companies have ads on Spanish speaking TV (Jack in the Box, Toyota, Coca Cola, Universal Parks, Verizon, local care dealers). The Spanish speaking market in the United States is the second largest Spanish speaking market in the world. It's only second to Mexico. Learn more - Spanish Advertising in the US Fuel for Sales Growth.
Companies with an English only website that already sell a product or service internationally definitely need translation. If they translate some of the content about their products or services, they could dramatically increase their business. For example, if you have a client that has an English website, yet they're selling a lot in Germany, they might be saying, "Oh, they're buying in English. Why do I need to translate?" They need to translate because statistics show that not only will they attract more buyers, but buyers are willing to spend more when a company provides information in their own language. Read some statistics in Increase Lead Generation with Website Translation.
I've Identified Clients Who Will Benefit from Translation – What is the Next Step in the Translation Process?
The next step is to talk to a professional translation company for advice and to build a plan. Rapport International provides free consultations to get to know you, your client, the challenges and goals. We will walk you through some scenarios for meeting your client's needs and we will teach you how to approach them with suggesting translation services when you speak with them. You can include us in meetings as your marketing translation partner or we can work as your back-office translation expert.
What is a Free Multilingual Marketing Assessment?
We offer your clients a free Multilingual Marketing Assessment (MMA). During the MMA we will review questions such as:
What's their company's strategy?
What are their immediate goals?
What are their long-term goals?
Then we look at the marketing communication strategy you've developed for them and we work with you to build a multilingual strategy, to identify which communications need to be in the target languages. Finally, we look the processes – yours and your client's – and we align our project management process to seamlessly fit in with both, so it's simple for you to get quality marketing translations on-time and on-budget.
What Technology is Available - Machine Translation and Other Translation Tools?
Machine translation tools still have a long way to go to compete with the quality of human translation. At Rapport International we use professional human translators, especially on marketing materials because marketing is very specific. There are well-researched messages, keywords, search terms, taglines, brand names. They all need to be researched and tested so you don't run into some of the embarrassing situations we've all seen on the internet. Using a free machine translation tool is a sure way of ending up as one of these bad translation stories - read Translations Gone Bad – Research Before Exporting.
Translation Memory (TM) is a tool used to create a memory of translated materials broken down into terms and segments. When you re-use a term or segment, the TM automatically inserts the previous translation to maintain consistency as well as cut down on cost. To explain, the first time we complete a translation for a client a professional human translator performs the translation using the TM tool, but no segments are translated by the tool, it is done 100% by the translator. The next job we receive from the client is loaded into the TM tool and the memory automatically recognizes identical terms and segments and fills in the translation for them. The human translator then completes the translation while double-checking the segments to make sure they are correct and consistent. This allows you to keep consistency of voice and receive the highest quality translations.

How do I Assess the Quality of the Translation?
Next, let's talk about how you assess the quality of a translation when you don't read or speak the language. There are several processes that can be employed to verify the quality of a translation. They include:
Proofreading – the translator performing the translation double-checks their own work to make sure it is grammatically correct, flows well, uses appropriate words, and conveys the right message.

Editing – a completed translation, as well as the source document, are sent to a second, equally qualified linguist for editing. The editor will review the project and insert edits or clarifications into the file, then forward the project and notes back to the original translator for review.

Internal Review - the process of sending the proofread or edited translation to the client who then has a bilingual speaker of their choice (an employee, a colleague, a distributor, etc.) review the translation for edits. This allows for specific company or industry jargon to be included in the materials. (We guarantee our work even if you or your client don't have internal proofreaders).

Back-Translating - the process of translating a document that has already been translated into a foreign language back to the original language by a different translator. After the back-translation, the original and back-translated documents are compared, and points of divergence are noted. This is the least likely to prove quality yet it is sometimes done for FDA verification or documentation.
Read more about these processes and when they are most appropriate here - Back Translations and Other Quality Assurance Processes.
Rapport International offers a 100% satisfaction guarantee on the quality of our translations. We've been around for over 30 years. We know our translators, and we make sure to match the appropriate translator to the client. We also keep consistency of voice by assigning the same translator to a client on every project so they develop a deep knowledge about the message, the products/services, the client's process, and who they are targeting. This is unusual in the language service industry yet, we find that it keeps the translation quality high. It's just like hiring a content writer. You don't want to use a new content writer every time you're doing a blog, and it's the same with translation.
How Much Does Marketing Translation Cost?
Probably the number 1 question from everyone we talk to is "how much does translation cost?" At Rapport International our minimum charge is $95, and that works out to about one page of text. But you can't say it's $95 per page. We've found that mathematically it rarely works out that way, it's often less. For an average website landing page, we typically quote about $100 to $150. That covers a landing page that's specifically targeted to one language and one product. That gives you an idea of how to calculate costs and decide if you want to expand from there.
We had many potential clients call up and say, "Hey, we want to translate our whole website." When we give them a price for the whole thing, they get a little bit of sticker shock. This is why we encourage customers to do the free Multilingual Marketing Assessment with us. During the MMA we talk about their strategy and help them come up with the most cost-effective solution. For example, they may only be selling certain products in each country, and so it doesn't make sense to translate all the material. We help them narrow down what makes the most sense. Even if it's a website that's being used in the United States to educate people, we can pick out the particular information to translate to make the most impact. Like a medical clinic that wants to give information but it they probably don't need to translate all the doctors' biographies. We help our clients work through these decisions to help them focus their time, effort and budget on the best areas.
Pricing for translation services can be complex. The industry standard is to price by word, and you'll see anything from $0.12 per word to upwards of $0.50 per word. Be very careful when comparing quotes based on the price per word. We see some companies in the industry give a low price per word, but then have a lot of add-on fees. You'll see fees for things like project management, reviews, quality assurance, and extra time they spend on the project. We hired a group to do a study on industry pricing, and we found out that we came in competitive with what other Language Service Providers (LSP's) are charging, yet if you look at our price per word, we look more expensive.
Our quotes include a "fully-loaded" price per word. Our price includes all the things other companies charge you for separately. Plus, we give you a dedicated project management team who's getting to know you and your client and your specific needs and preferences, and we appoint a dedicated translator to your account, so they too become familiar with you and your clients information and preferences over time. Read more about "How Much Does a Translation Cost?"
How Many Languages do you Translate?
We provide translation, and interpretation, services in over 200 languages. Any request that you have, we can handle. According to Ethnologue there are over 7,000 languages in the world, yet more than half of the world's population speak one of 23 languages as their native tongue (https://www.ethnologue.com/guides/how-many-languages). The number of living languages is actually shrinking, because as we globalize, people start watching more TV or interacting more online, they need to know a more common language. So unfortunately, we are losing some of the languages that are spoken by fewer numbers of people each day/month/year.
Despite this VAST number of languages, we are predominantly providing translation services for about two dozen languages.

Why Should You Work with Rapport International?
Why would you come to us? Well, we're going to make sure that it's done right, and that you're going to maintain consistency of voice on every translation. We've got marketing and communication expertise, and over 30 years of experience. We're going to continually look for ways to improve efficiencies and maximize your return-on-investment (ROI). When you do relaunches, we keep the documents in our management systems, and we're going to take care of you to keep messaging consistent and reduce costs.
Bottom line, we have 100% satisfaction guarantee on our quality. We have long-standing relationships with our translators so we know they are the best in the business, and we deliver that quality to you on-time and on-budget because we want to build that same sort or long-lasting relationship with you.
When you work with Rapport International you can be confident that you are getting high-quality translations at a fair price. And as always, Rapport International provides free consultations (MMA), and free quotes.
Rapport International specializes in multilingual communications, providing language translation and interpretation services that are accurate and culturally appropriate. We use the right voice and the correct terminology to avoid liability, customize services to your needs, and deliver on time and within your budget. With our 100% satisfaction guarantee, you can trust that it's done right. Contact us today if you would like more information or to get a free quote.