Given the fluidity of today's international business market, how do professional translation services fit into the overall picture, and how can they best support a global marketing and sales effort? Is there a real benefit to using translation services? Will you ultimately lose money in the long run if you don't, or merely 'get what you pay for'?
At Rapport International, our work with global companies has shown us that for a marketing or sales effort to truly succeed, the two disciplines must work hand in hand. Traditionally, people think of sales and marketing as two distinct fields. But there are many ways in which they overlap, helping to support one another and enhance the other's ultimate success.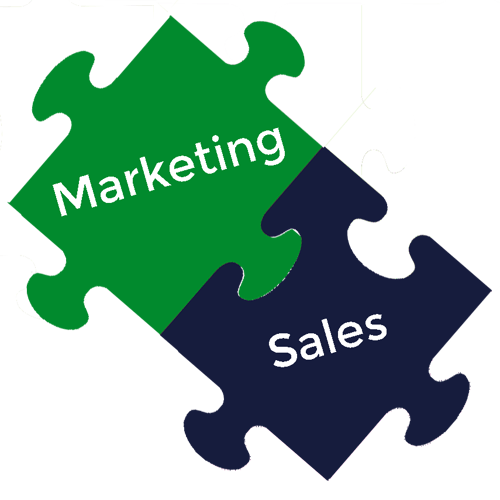 The Trust Curve
First, how do you convince a potential customer to purchase? Creating trust is a critical component of getting someone to agree to buy one's goods or services. Over the past several years, as many global businesses have transitioned from using a live salesforce to relying more heavily on marketing tools, the importance of creating trust has become even more important.
Zach Selch, owner of Global Sales Mentor, explains that there is a curve of trust levels: "Americans are the strongest group when it comes to situational trust…in other words if someone has the right title or is wearing the right color shirt in a store, you trust them and their role. In (other countries), trust must be built. Each country falls somewhere along the curve. If the level of trust is low, it is very difficult to get an automatic sale. This is where you want to involve salespeople."
When an organization is determining when to expand or focus their sales force internationally, the key is to look for countries that have a higher level of situational trust, notes Selch. Consumer product sales don't require as much situational trust, but when you're dealing with higher level sales, above $100,000 or so, and working with government, factories, or hospitals, you'll probably need a good face-to-face sales force.
Building Trust from Afar
The Covid-19 pandemic has changed the way the world does business. Companies are trying to determine how to build situational trust without face-to-face contact. As Selch explains, "We're all trying to figure out how to build trust without actually 'being in the room'." Rapport International president Wendy Pease agrees. "This is what inbound marketing is all about! We've been doing this for years. It's all about attracting, engaging, and ultimately delighting your customers." Today, the internet allows us to offer so much content to engage a potential customer that we can introduce a salesforce much later in the sales cycle.
The world of marketing and sales has become increasingly virtual to the extent that trade shows and corporate conventions have been successfully held virtually. While many in person shows may eventually return, with chat rooms and breakout sessions available, virtual tradeshow are here to stay. Will business travel return or will virtual or hybrid options prevail? There are differing opinions. Selch admits that he enjoys business travel. But being able to reduce the amount of travel to 40 percent, or less, and achieve the same amount of return on investment is a win-win. "It will be interesting what will happen in this area…but the virtual approach is here to stay."
These current changes did not happen overnight, despite the chaos that erupted with the Covid-19 pandemic. Compared to twenty years ago, the way that corporations and organizations began conducting sales in the last five to eight years has changed significantly. "Eight years ago, a potential American buyer learned about 80% of what he needed to know online versus in person. And in the past year, this has grown even more. Everyone is selling more asynchronously." A customer, for instance, may email in a question about a service or product and receive an email response with the answer. Thus, the interaction becomes 'asynchronous' as opposed to a live conversation, or 'synchronous' experience. The question becomes, is this sales or marketing? If one responds to questions via a video clip response, have we shifted to a marketing or hybrid activity? Yes, we think so. As Selch notes, "This way of doing sales or marketing is going to change things FAST…I think this is the biggest change since WIFI for business. I don't think we're going back."
This increased reliance on using the internet, artificial intelligence, and video clips, for instance, means that there is no longer any waiting for responses or holidays - especially when conducting business internationally. More and more work is and will be conducted remotely. But there is still a need to have in person salesforces - especially when interacting with senior level executives and customers in multiple countries. The key is determining the balance. Although some of the sales element may be eliminated, the challenge now becomes how to manage those efforts.
Controlling the Marketing Message
Additionally, as in-person sales forces are being scaled down, sales and marketing efforts increasingly are being blended. This means creating the right marketing content is crucial. "Being able to find content when you want or need it is so important," notes Pease. And, given the growing importance of content creation, both for the web or hard copy, controlling marketing messages is increasingly critical
At Rapport International, we often see this happen and strive to avoid messaging problems through proper translations. "One of my pet peeves is when distributors change marketing messages in materials," says Pease. "The company loses their message that way." Selch blames the problem on poor sales management. "I call this message creep. I don't entirely trust distributors. I think its important to get sales intelligence directly from the field." If a distributor in another part of the world embellishes some facts about a product or service, should you correct him? Controlled, disciplined messaging - both in sales and marketing efforts - is crucial to avoid mixed messaging.
This need for consistent messaging across languages, materials and channels is one of the reasons why high-quality translation services are such a good investment, especially when trying to achieve a high level of sales success. In international business, the level of communication in the relevant language needs to be at a very high level to be successful. Part of the challenge for international business communications is learning how to communicate in another language, even if you're not completely proficient. Yet, it is very difficult to be proficient in more than two languages simultaneously. This is why, at Rapport International, we often use interpreters to travel with executives and facilitate presentations. "I think if you are working in multiple countries and languages, it's much harder to be proficient in enough languages. But, if you are just doing business in one or two places, then it probably makes sense to get to know the language," says Pease.
Rapport International specializes in multilingual communications, providing language translation and interpretation services that are accurate and culturally appropriate. We use the right voice and the correct terminology to avoid liability, customize services to your needs, and deliver on time and within your budget. With our 100% satisfaction guarantee, you can trust that it's done right. Contact us today if you would like more information or a free quote.
About the Author - Hannah Pentz
Hannah Feldman Pentz is an experienced marketer and content communicator, especially for professional services, B2B, and inbound marketing. She has extensive experience working with management consulting firms, helping them to create and implement marketing plans geared toward Fortune 500 global companies, as well as smaller non-profits. A graduate of Vassar College, (BA English) Hannah and her family live in the Boston area.