Determining how to target your global marketing efforts can be a challenging endeavor, especially if your organization conducts business in countries with varied business cultures or within a diverse population. That is why it is so important for marketing leaders to truly understand the population they are targeting, and to personalize programs as much as possible toward specific demographics. It's not as simple as importing a product and expecting immediate success; even large, multinational companies sometimes fail. Rather, successful efforts depend on understanding local consumer preferences and addressing those needs with informed solutions.
Call it "intentional curiosity": ask more questions and actively listen to better understand your consumer's needs and desires. The first step in any research effort is to develop a hypothesis and approach responses qualitatively. Next validate your hypothesis through quantitative testing. Once you begin to gather results, it becomes a bit of both art and science. What trends do you see? How do you interpret those trends? What do the results really mean? More important, what do you do with the data?
John Jove, General Manager for PepsiCo International Sales and guest on the Global Marketing Show podcast episode #60, notes that "[i]f you can get to an actionable point and take the insight that you developed and work it through your business processes to come up with a solution to a problem, or an opportunity for a consumer, then you will be successful."

Tips for Small Organizations
Naturally this research process is much easier for large multinational companies like PepsiCo, Proctor & Gamble, and Coca-Cola, who have enormous operations, internal teams, and outside agencies to help them decipher consumer trends and insights. But how do smaller companies approach the research challenge?
There are tools and techniques to help even without all those resources, says Jove. Focus groups are a simple, cost-effective example: if your focus is on consumer products geared toward specific demographics, examine the number of new restaurants in a certain ethnic category, for instance. You'll find that the United Kingdom (UK) has an enormous appetite for the snack market. PepsiCo has introduced Asian flavors into the UK market because they understand that the consumer base in the UK trends toward "rural flavor profiles." In the United States (US), on the other hand, the focus is more on Hispanic flavors because of its large Hispanic population. Canada has a large Indian community, so PepsiCo introduced some of their Indian snacks into the Canadian market, especially in Eastern Canada; Western Canada tends to be geared more toward Asian flavors.
Jove suggests additional strategies that can help in the market research process:
Look at popular keywords in relevant categories in your target market

Examine Google analytics platforms to see what items people search for

Consider top trends within a category before launching a new product (e.g., clothing, music, food)

Visit the country in person

Find local partners

Organize focus groups and group panels. Much of this engaging work can be done online using technology such as Zoom, RingCentral and Microsoft Teams.
Five "Ws" and an "H"
Think of research as answering at least five key questions before reaching the fundamental solution. As an example, says Jove, ask yourself:
Why didn't a consumer buy a certain product? Was it because they didn't like the package size? Why didn't they like the size? Were they trying to address a new occasion? Was it related to the time of day? See where the questions lead. The secret is in the questioning, listening, and taking notes. Then, share that information internally across different organizational functions as you try to improve your understanding of the consumer and their behavior.
Often, people who have studied sociology or ethnography are adept at pulling out information like this because they understand how societies function and the many intricate cultural differences involved. If you are conducting multilingual focus groups, for instance, it can be tricky to handle multiple language issues. Larger companies can manage language issues locally or by farming them out to exterior agencies. Others may use live interpreters to capture the contextual flavor so often missing when relying on online translation tools. Brazilian Portuguese, for example, does not always match the language actually spoken in Portugal. Each country or region bases local expressions on its specific history and culture.
Moreover, over time many languages have become blurred in countries where there is a large immigrant influx. In Brazil, for instance, the area of São Paulo exhibits an Italian influence, German to the south, and a mixture of Spanish and Portuguese near Argentina. It is truly a smorgasbord!
The best advice is to be prepared and learn about the country in which you are working. "Pick up local words and build bridges to people," says Jove. Read the history of the country: India has seen a migration of people over several centuries from the time of European colonial presence; Goa has had a Portuguese colonial influence; in China every major city has a different flavor based on the type of business conducted there.
In China, Beijing is more politically focused since it is the seat of government, Shanghai is the business center, and Guangzhou tends to be very entrepreneurial. Just as in the United States where Washington, D.C., as the center of government, has a different feel from New York or Los Angeles. The point is – do your research. Today, with the ease of the internet it is so much faster and easier! And it's a quick way to get an understanding of what's important to people, whether it's due to culture, history, or geography.
Some easy tools to use include Audible, where you can listen to podcasts and audiobooks and Google for written articles, to find trends on various topics. There is simply no reason for those currently conducting international business not to be up to speed on current trends and information wherever they have a business presence.
Opportunity and Risk
Consider the challenge of conducting international research as a mixture of opportunity and risk. Here are some tricks that may help after you have researched a particular country's culture and language:
Listen to local podcasts by using Audible or other online audio tools

Read local newspapers from the target location or region

Interview locals, colleagues, prospective partners, etc. to learn about current issues and what's important to them

Group your questions by population segments, whether geographic or demographic; for example, "what are young people in China thinking about?"

Use your ear. Listen for how people are speaking English in the target location.
Jove describes his own experience:
I begin to understand how they think that way and try to mimic the words they're using. I'm not going to use a big word if they use a smaller one. Adopt some mannerisms, how someone moves their hands or nods their head. But be careful because in some cultures nodding the head means "no, I don't agree," and in others shaking the head means "yes, I agree." Be careful how you interpret the signals. Language and mannerisms are a way of adapting. Stay intentionally hyper-curious.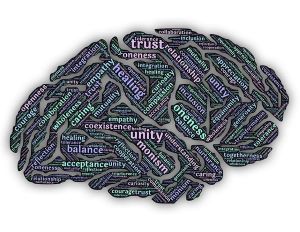 Intentional Curiosity
To remain intentionally curious, think about the types of questions that will lead to a more thorough understanding of the target environment. Also, what exactly are you trying to understand? Consider geographic and demographic differences through different lenses, two larger dimensions to consider when conducting international business. There are all sorts of ways to discover a consumer's insights and attitudes but focusing on being intentionally or hyper-curious is key to achieving the best results.
Without understanding your customer completely, your efforts are likely bound to fail. Jove evokes the image of a triangle, with your product, the retailer, and a shopper at each corner. What is the retailer's category strategy? Is the buyer a mother shopping for her family? It's adding so many different layers of information while trying to get the product to the customer at the right moment.
For example, when Stacy's Bagel Chips were first exported from the US to Mexico they did not do that well. The company lacked brand awareness and realized only after the experience that they should have done a better job promoting the product on social media and through digital marketing. First, because consumers in Mexico were simply unfamiliar with bagels. And second, because with more research the company would have learned that "hard bite" products are more popular in the Middle East than in Latin America. Just because a product is popular in its home country does not mean that it will necessarily do well elsewhere. Research is key to understanding the environment and its customer.
Building Relationships
Another key component of rolling out a product or service in a new country is to establish relationships with employees and business partners within the expanding organization. Showing employees that you care is just as important – or more so – than focusing on the business processes and their efficiency.
Jove describes an experience he had in Brazil while tackling some business transformations and considering new ways of going to market:
I was thinking about the business processes, how we could be more efficient, but I hadn't built up significant rapport with my direct employees. My boss pulled me aside and said: "You know, it's not so much how much you know, it's how much you care." That lesson has stuck with me ever since. How much do I care about the people? Tell me about your family, yourself? Try to build a rapport across cultural dimensions. And then we gradually found ways to introduce the efficiencies of a go-to-market model in a way that incorporated their local thinking. That ended up becoming transformational and led to big change.
Ultimately, rather than having the same truck and driver sell the product, they split the system so that salespeople drove motorcycles to take orders, followed a few days later by a driver delivering products. The reimagined market system enabled the company to reach more retail outlets than before. But it took that lesson of building relationships first to achieve that.
Rapport International specializes in multilingual communications, providing language translation and interpretation services that are accurate and culturally appropriate. We use the right voice and the correct terminology to avoid liability, customize services to your needs, and deliver on time and within your budget. With our 100% satisfaction guarantee, you can trust that it's done right. Contact us today if you would like more information or to get a free quote.
About the Author - Hannah Pentz
Hannah Feldman Pentz is an experienced marketer and content communicator, especially for professional services, Business to Business, and inbound marketing. She has extensive experience working with management consulting firms, helping them to create and implement marketing plans geared toward Fortune 500 global companies, as well as smaller non-profits. A graduate of Vassar College, (B.A., English) Hannah and her family live in the Boston area.