How do you build a virtual sense of community today, especially in an ever-changing world of organizations with customers spread across the globe? This is hardly a new question among business leaders; in fact, corporate leadership has been tackling the topic for generations. Even pre-internet, organizations have tried various techniques to connect to their customers. With the growth of the internet and increasingly global ways of working, the challenge has now also expanded to determining the best ways to introduce your most passionate brand followers to one another, thereby creating a global, online community.
How do you build a community for your users that will not only allow them to exchange information with one another but also encourage and reward them for being engaged? Encouraging interaction among customers, building virtual communities, and integrating online and in-person (offline) experiences is becoming increasingly important because strong social communities can drive customer satisfaction and loyalty.
Creating a Successful Global Community
What are some first steps toward creating a successful, engaging global community? Many companies such as Dell and Microsoft have been doing this for over 20 years, even before the rise of the internet. Dani Weinstein, Senior Director of Customer Community and Growth at Kaltura (kaltura.com), suggests some good strategies on the Global Marketing Show podcast #49, Global Community Building:
Find out where your customers are currently having online conversations – they may be posting or interacting on various websites or within online forums and chat rooms.

Determine who is using your product(s) and what they are talking about.

Create a place for dialogue and engagement.

Start small. Perhaps create several online "rooms" with a narrow focus on key topics that can later be expanded into larger "rooms" or verticals.

Let the customers drive the topics and content. You can supplement or augment later with company content.

Help create an environment where customers feel comfortable. There should be a balance between customer- and company-generated content.
Weinstein notes that typically only about one third of an organization's customers will engage. A small percentage of that population will look for some sort of recognition; the key is to curate these customers over time because they can be great content providers and participants in forums and online chat rooms. Recognize them on leader boards and eventually, you may be able to use them in conferences or speaking engagements.
"The trick is to find the right spaces and platforms because Facebook or Meta is ultimately controlling their boards," Weinstein adds. Some resources for this:
Slack has free versions available online

feverbee.com offers various platforms

The Community Club, a newer platform developer that also highlights other resources

In Before the Lock, a podcast for community thought leaders that discusses issues such as community management and leadership and how to launch programs and assess platforms.
The Building Blocks of a Global Community
The key to building global communities is to understand your customer base. This isn't a surprise to most and yet, in this internet age dominated by online relationships and forums, it may require some new ways of looking at marketing and the methods for communicating and connecting with customers.
Consider first where your customers are based and how they are engaging with your organization. Which languages are they using as they communicate with one another or as consumers? Look at your online traffic: who is coming in, what are they creating, and who are they engaging with?
"In general, you need several thousand people as occasional customers," notes Weinstein, "to truly create a community. Out of those users a smaller portion will be engaged users and from that group, perhaps 50 will be power users. There are always costs associated with creating a community: IT, personnel, understanding the language. And you need to be able to justify those costs."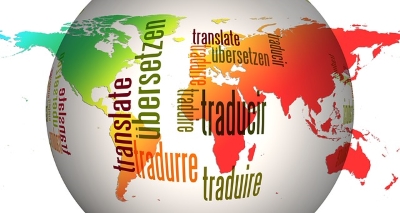 Deciding When to Expand
How do you decide when to add different languages to your virtual forums or online communications? First, consider what your footprint looks like in a particular country. How many customers are using the product there? What is the customer base like? Although you may be able to start off by using Google Translate for an online room, once you are truly established in a country you will certainly need to retain professional translators to help perfect your communications.
"You will need to have people on the ground that understand the culture and language in that particular environment," emphasizes Weinstein, adding that "before you begin to create a marketing team or campaign, you will need to work with that team to get the pulse of the market and customer expectations to determine what will succeed in that market."
As an organization grows internationally, remember that not everyone thinks or perceives things the same way. Something that is created in the North American market, for instance, may not be received as well in another country. Realize that there are different cultural norms, behaviors, and expectations. "I remember when I was at Hewlett Packard making a presentation in the Czech Republic," Weinstein recalls. "We were using an American, 1950s-style brochure, and slides using the analogy of burgers and fries. They did not get it at all. We had to change the analogy to Czech pilsner and meatballs!"
For smaller companies, it may be more challenging to determine how to grow without a local team on the ground. But there are some tricks of the trade, even for a smaller organization. Find local distributors who can help you and become your local partners. Those partners should eventually be able to help you service product as well as represent your product or service. They can provide the cultural perspective so important to a smaller company or startup as it starts to establish itself and build customer relationships.
Deciding What to Translate
Once you have established a community base, you will eventually need to translate websites, support materials, and user manuals. How should you determine what to translate? The most important advice is not to approach the process piecemeal.
Have a strategy about what you will translate, and when.

Think through the buyer's journey: what will they need and when?

Consider at what point to begin translating for your virtual community – you can start small and then grow gradually.
So many companies don't begin thinking about growing globally until it's too late, or after they have already developed their technology incorrectly. But organizations from smaller countries – Israel, for example – are much more attuned to thinking about growing globally from the start because they must. Is there a particular reason why, or is there a cultural difference that makes these countries more adept at thinking globally?
Weinstein thinks that it's really just a matter of thinking with a global perspective: "Especially with today's technology, a company's reach and markets are boundless," he notes. "They can have customers anywhere in the world. They have multi-language, multi-market views. This provides a clear advantage for these organizations."
The key is to be able to modify, iterate, and adapt how you communicate to others about your product or service in order to squeeze the most out of your revenue. To scale properly for future growth, it is absolutely critical to have the right building blocks in place. From there, you will be able to create a global community that supports multiple languages.
As your organization learns to create a worldwide community, integrating both online and in-person communication tactics will become a component essential to reaching the highest levels of customer engagement. Fostering engagement, building relationships, and creating community are the elements of conducting a truly successful business.
Rapport International specializes in multilingual communications, providing language translation and interpretation services that are accurate and culturally appropriate. We use the right voice and the correct terminology to avoid liability, customize services to your needs, and deliver on time and within your budget. With our 100% satisfaction guarantee, you can trust that it's done right. Contact us today if you would like more information or to get a free quote.
About the Author - Hannah Pentz
Hannah Feldman Pentz is an experienced marketer and content communicator, especially for professional services, B2B, and inbound marketing. She has extensive experience working with management consulting firms, helping them to create and implement marketing plans geared toward Fortune 500 global companies, as well as smaller non-profits. A graduate of Vassar College, (B.A., English) Hannah and her family live in the Boston area.