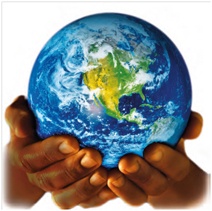 This week we'll continue talking about the vocabulary of multilingual marketing and what some of the terms you may hear mean. Knowing how these terms differ, and how they relate, will help you make the most informed decisions about translating your marketing materials.
Globalization
In many instances, a good translation can be used across different geographic areas. For example, a good Spanish translation may be used in Argentina, Venezuela and Spain. The language is spoken in all these countries and will be understood by Spanish speakers. Multilingual marketing for manufacturers and other technical companies usually use globalized translations for multiple markets that speak the same language.
Localization
When you are looking for a culturally targeted translation, that takes cultural references, traditions, local currency, and familiar sports figures and actors into account and truly localizes your content for a specific target audience, you are looking for localization. Localization goes one step beyond translation, and not only translates the words and meaning, but also adapts the entire message to the culture and makes the message culturally appropriate to convey the message's intent, style, tone and context. Sometimes this will be the best option for your multilingual marketing. For example, in a recent blog the Localization Manager at Hubspot explained about a meeting he attended with German colleagues. "It was funny listening to them talk about — 'so when you see all of this hyperbole and all of this enthusiasm in the American source text, just take it out. When you see them saying this is the "best in class," "very greatest," "most awesome social media tool," just say in German: it's good, and it will help you.'" Asking your professional translation provider to localize your marketing message can make sure you avoid these pitfalls.
Crowdsourcing Translation
Open Source is a term, and a practice, that is becoming more and more prevalent in today's businesses. The main use of the term open source refers to technology and applications accessible to all. A recent open source trend we see is "crowdsourcing translations" where people open projects to the world-at-large for input on translation.
The benefits of crowdsourcing translation include input from different regions and languages, quick turn-around time, more accuracy than machine translation, and free of cost.
But, the downside of using crowdsourcing translation can be quite steep. Organizations need technological resources to distribute the content and an experienced manager to oversee the process. The bigger the number of people involved, the more cumbersome the process becomes. Plus, the translation is only as good as the translators who do the work. By not using professional translators who know your industry and the message you want to convey, you are risking your message and your bottom line. For any projects that can affect your bottom line, such as branding and advertising, we recommend a professional multilingual marketing company.
We hope that this helps clarify any confusion about the terms described. If you still have questions the experts here at Rapport International are always happy to provide you with free consultations to clarify things for you or guide you toward the best multilingual marketing products. Please contact us if you need more information or if you would like to receive a free quote for your project.
Join us next time when we talk about Multilingual Marketing Translation Technology.