In a continued effort to create and inspire a gestalt network of globally minded entrepreneurs – one greater than the sum of its parts – we are delighted to periodically feature (and celebrate!) our partners as guest bloggers. This month, learn from serial entrepreneur and cultural expert Mayumi Ishii, US Chief of Chrysmela, creator of the world's most secure earring back – Chrysmela relied on translation and cross-cultural intelligence to thrive in new markets with sense and style!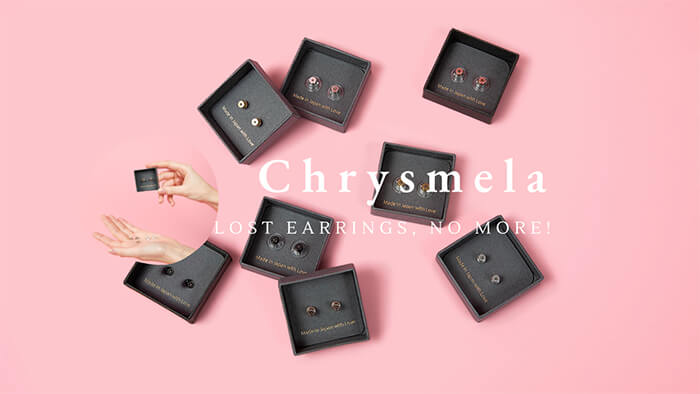 Be Cautious of Brand Name Choice
Check that the brand you are building has a name that works in the main language of the market that you're entering. It may also be helpful to check what the name sounds like, and what it might mean, in the top five languages of the markets that you're entering.
A super popular electrolyte drink in Japan, PocariSweat, is a good example. The 30+-year-old brand is working on a new strategy to enter the US market later this year. Their first step (and goal) is to replace Gatorade as the drink on MLB benches.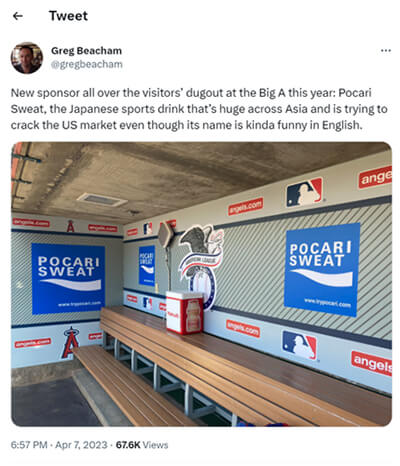 https://bit.ly/3C7zvkN
Trademark/Patent in all the Markets You Plan to Enter
Talk to your lawyer to get it done sooner rather than later. It's easier to spend the time and money to have this done properly and early than it is to deal with legal action.
Make sure to double-check all documentation and languages used in each country filing. This is where professional translators and language experts are most helpful. Your trademark lawyer may also be a good resource, especially if they've done international business before. They may have recommendations for professional translators for necessities such as patents, marketing, and contracts to avoid mistakes and liability.
Look to Experts in the Markets You are Entering
Different countries and cultures may have different ways of doing business and different customs. Even common product category names may be different in different languages. For example, earring backs are called so in English, but in Japanese, they are "catches." Our earring products are made in Japan and are named "Chrysmela Catch." We are branding ourselves in English-speaking markets as "Chrysmela" (dropping "Catch" to avoid confusion, keeping it only for one base model of our patented locking earring back).
Growing up bilingual in Japan, I understand cultural differences and dealt with these nuances from day one. But it is often helpful to find an expert who understands both cultural and business norms to guide you, especially if you're less familiar with the market.
By tapping into your network, you may be able to find individuals who are industry, country, or regional experts. A good place to start this search is LinkedIn because you never know who you might connect with. Alternatively, you can seek guidance from international experts.
Create an Online Presence for Each Country or Market
Research and find a name you like, and make sure they are available as a URL, Instagram handle, TikTok handle, and more, all in the main languages for your intended market.
At Chrysmela, we maintain separate accounts in Japanese and English, allowing us direct access to the audiences that we want to reach, without overlap or language confusion. As we work with influencers, we develop relationships and understand exactly who we're reaching, further defining our audience.
Match the Product to the Market
You wouldn't build a company that only sells snow boots in Hawaii, nor would you sell snorkel gear in the desert. You have to appeal to the market you're entering. Study the products that customers are looking for. Research packaging designs and trends. This is all about a holistic and consistent approach that will help you achieve the results and brand recognition you're looking for (while consciously managing the overall cost of production and shipping)!
For example, Chrysmela's branding and packaging are totally different in Japan and the US; however, I found a creative solution to utilize the existing Japanese packaging that still perfectly matches and appeals to US target markets. By simply changing the bottom and adding gold foil stamped "Made in Japan with Love," the US packaging has a luxurious feel and a sweet message.

In this image you see Chrysmela's Japanese packaging: Bottom boxes are in bright yellow (yellow gold back), blue (platinum back), and peachy pink (rose gold back). Very cute ("kawaii"), right? Compare them to the image of the US version at the top of this article. Both the US and Japanese versions share the same box design and features, with ingenious changes. See how different they look and feel!
About the Author – Mayumi Ishii
Mayumi Ishii is US Chief of Chrysmela and a serial entrepreneur. Prior to joining Chrysmela as US Head of Operations, Mayumi founded MIV Consulting, a Japan-US cross-border consulting firm focused on building strategic partnerships between brands and investors. Originally from Tokyo, she now lives in California. Her current mission is to eliminate lost earrings from this world, one earring at a time.
https://www.linkedin.com/in/mayumiishii/
www.Chrysme.la
Instagram/Twitter/Pinterest - @Chrysmela
Facebook - https://www.facebook.com/ChrysmelaCatch