In a continued effort to create and inspire a gestalt network of globally minded entrepreneurs – one greater than the sum of its parts – we are delighted to periodically feature (and celebrate!) our partners as guest bloggers. This month, learn from award-winning author and intrepid entrepreneur Kyle Hegarty, Managing Director of Leadership Nomad Pte Ltd., who specializes in helping companies expand overseas with cultural understanding. Kyle travels the world opening new markets and his international, sometimes accidental, business adventures are ever entertaining … and edifying!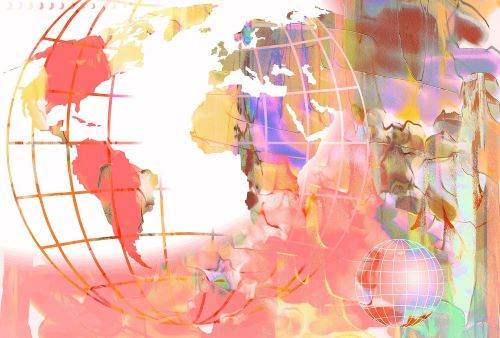 A True Translation Tale from the Accidental Business Nomad
I never set out to start a translation company. I know next to nothing about the industry. But our small sales and marketing agency began growing across half a dozen countries and sometimes these things happen by accident. This is the peculiar story of how my agency briefly created a wildly profitable translation business and how it collapsed literally overnight. This story is one of many from my book, The Accidental Business Nomad: A Survival Guide for Working Across a Shrinking Planet.
Clients brought us new challenges all the time, forcing us to get creative. Dozens of languages are spoken across Southeast Asia, and this fact posed a common obstacle. In one situation, I was both impressed by our ingenuity and caught off guard by my preconceived notions.
A Translation Diamond in the Rough
A client came to us asking if we could translate their marketing material into Thai. And they asked if we could complete it in three days (their current translation company said it would take two weeks). Our cowboy culture was in high gear and of course we said yes. We didn't provide translation services, nor did we have a Thai speaker on staff. But the ambitious hunters in the room were eager to get creative.
Everyone into the conference room. Dodging internet cables and mismatched chairs, the team started throwing ideas around.
This was before the days of freelancing websites, where you could find these skills online. Does anyone know any Thai speakers? What if we call the Thai embassy? What about Craigslist? How much would it cost to fly to Bangkok? Something more immediate was needed. What about Orchard Towers? came a suggestion from one of the interns. The room giggled because Singapore's Orchard Towers was stacked with bars of ill repute.
"No, seriously, what if we went to the bars where there are a bunch of Thai girls and asked them? Maybe one of them has a sister or brother who could help us."
This was a bad idea, but it was the best we had. We gave the guy $50 for "market research" and sent him off.
"Should I bring back receipts?"
"No!"
Within a few hours, our fearless employee called. "I've got it all sorted out, don't worry about it. Also, I'm not coming back to the office today, something's come up."
Uh huh.
Whatever came up on his end didn't matter because our translation problem was solved. A woman working at one of the bars who said she used to be an English teacher back in her hometown outside of Bangkok agreed to do the translation during the day before her other work began. Within a day, we received a fully translated document and with no one to check it for accuracy, we sent it to the client hoping it got accepted.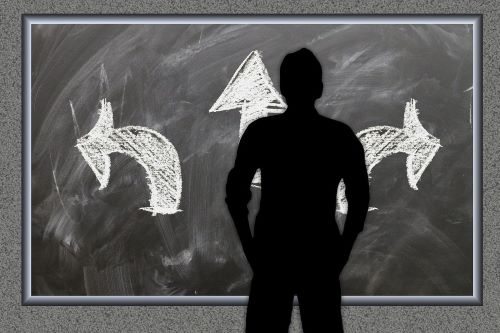 A Whole New World of Opportunities
Not only did they accept it, they loved it. The client's managing director from Thailand thought it was great and asked if we would handle all their translation work. This was a big opportunity. This was a six-figure account being handed to us. I said yes immediately.
Now I had to find this woman and see if she wanted a full-time job. I assumed she'd take the offer. After all, this was an opportunity to escape the life of being a sex worker. She was getting a chance at better and safer things. I admit I thought I was quite the hero, finding a capitalist solution to at least one person's social problems.
But she turned me down.
It turned out she was not interested in being "saved." Most importantly, I couldn't match the money she was making. To her, this offer was a bad career move. The corporate world was untrustworthy and risky, and she preferred her current situation. This interaction blindsided me. I was guilty of making assumptions. Assumptions about prostitution, assumptions about education levels and skill sets. Once again, what I thought I knew turned out to be wrong.
Without our rock star Thai translator, we couldn't build the translation business, at least in any reasonable manner. Having underpaid interns lurking around Orchard Towers soliciting prostitutes for corporate jobs was not how I wanted to grow a business. We got lucky once, so best not to push it. Thus ended our translation adventure.
About the Author – Kyle Hegarty
Kyle Hegarty is Managing Director of Leadership Nomad, formed to help organizations grow globally. His sales, marketing, and leadership programs help clients increase business domestically and across regions and ignite start-up sales processes. His first book, The Accidental Business Nomad: A Survival Guide for Working Across a Shrinking Planet, won the 2021 Axiom Business Award.
LinkedIn profile: https://www.linkedin.com/in/slapdragons/
Amazon book link: https://amzn.to/3bFdwCB
Website: www.leadershipnomad.com