FOR IMMEDIATE RELEASE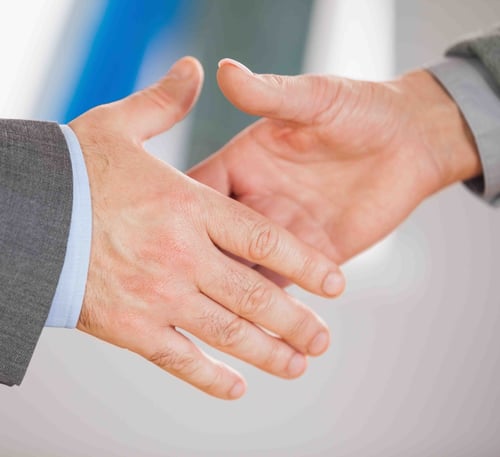 RAPPORT INTERNATIONAL, LLC ACQUIRES ICI, Inc. (INTERNATIONAL COMMUNICATIONS, INC.)
SUDBURY, MASSACHUSETTS (May 1, 2015) - Rapport International, a leading written translation company in Massachusetts, has acquired ICI Inc., a leading in-person interpretation company in Nebraska.
The acquisition of ICI, based in Nebraska, further expands Rapport International's language service capabilities in a continually growing marketplace for language services. "The combination of ICI's in-person interpreting capabilities and Rapport International's language translation services will provide our clients with a singular solution for their language service needs," said Wendy Pease, owner of Rapport International. "We are excited about the language service capabilities that each company will bring to each other's geographic region."
ICI Inc. has been providing interpreting services since 1996 and Rapport International was founded in 1987 to offer translation. With each company's highly experienced language professionals, the joining of these two companies will provide a full service approach for a client's written and spoken language needs. The extensive experience in the interpretation field adds a critical component to Rapport International's Massachusetts service offerings, and helps expand the service area into a new geographic market.
"Rapport International began managing clients needs and ICI interpreter scheduling on May 1st of this year in a seamless transition to provide our clients with the same quality service they have grown to expect," stated Wendy Pease, Owner of Rapport International.
Over the next few months Rapport International will be transitioning ICI's name to Rapport International in Nebraska. Operations will remain the same as the transition occurs. Over the next year, Rapport International plans to leverage ICI's experience with in-person interpreting to expand these offerings in the New England area.
About Rapport International
Rapport International is one of the most trusted professional translation and interpretation companies in the industry. Rapport International has been in business since 1987 and they strive to make and keep long-term relationships with clients so that the client can depend on the consistency of their translations over time. In addition, Rapport International works with a full range of clients, from those just starting to translate materials, to organizations who have well developed multi-lingual needs. Rapport International provides precise professional foreign language translation services in over 100 languages to help companies improve their global communications locally. Through expertise and dedication to quality, Rapport International provides the highest quality linguists in the business to meet a company's needs. For more information about Rapport International visit our website at www.RapportTranslations.com.
For more information please contact:
Wendy Pease, Owner
Rapport International
93 Moore Rd
Sudbury, MA 01776
phone: (978) 443-2540
email: wendypease@rapporttranslations.com
website: www.rapporttranslations.com