Today, life science is one of the most globalized industries. "Life science" encompasses many different types of companies including pharmaceuticals, biotechnology, and medical devices. All life science companies go through a similar series of steps to bring their products & solutions to market; patent research, clinical trials, regulatory steps, and finally marketing and commercialization.
Partnering with a high-quality translation service agency improves a life science company's chances of success when expanding into new markets. Having the best quality translations ensures that your legal documentation, trial results, and branding all convey the intended message and will contribute to the success within your new product market.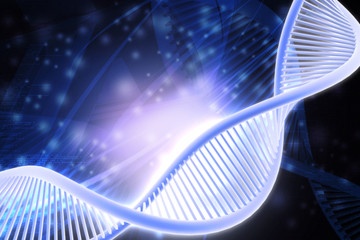 Pharmaceutical Translation
Correct pharmaceutical translations matter because safety is a primary consideration in the creation, manufacturing and delivery of medicines around the world. From the first patent on down to the medication's packaging and patient insert, every word must be precise and accurate to ensure the patient's safety. Translation errors in the formula or manufacturing instruction for a medication, or in the directions for use and list of precautions could put patients' health, or life, in jeopardy. High-quality, accurate translations are imperative.
Biotech Translation
Today there is a rise in technology and healthcare investments in the biotech market. These investors know that scientific discoveries and cutting-edge technology are the cornerstones of solid biotech companies, and that getting these products to market requires quick action. Establishing a long-term relationship with a quality life science translation company will not only ensure you are getting the most accurate translations, it will also help get your requests answered in a fraction of the time it would take you to find the "right person" on a case-by-case basis. When time equals money this relationship becomes invaluable.
Wearable Medical Device Translation
There is currently a boom in the new wearable medical device market. Wearable medical devices, like pharmaceuticals, require accurate translation from manufacturing to product packaging. Making sure the branding, product description on the package, and the inserted instructions are accurate and culturally sensitive is of utmost importance to the success of your product. If a product's package is not sensitive to local customs or traditions, that product will not sell well in it's new market. The expertise of an experienced life science translation company can assist you in conveying the right message in every market.
Patent Research Translation
Patent research translations should be completed by linguists who are fully bilingual in the language pair, and who also have a deeper understanding in the particular scientific area of the patent. This additional expertise will help if any questions or issues arise. For example, occasionally some words, such as the product name or process of what is being patented, may not have an actual translation in the new language. In these instances, the life sciences company must work with their translation services agency to decide whether to leave the word in the original language, describe the meaning of the word in the new language, or create a new word. Having an established relationship with a language services provider who employs linguists with life science translation expertise helps facilitate communications such as these, and makes certain that these situations are handled per the client's wishes.
Clinical Trial Translation
With clinical trial translation, the needs are slightly different. The life science translation agency needs to understand legal language in authorization forms, as well as disclosures that study centers use. In addition, the clinical trial client may need instructions or patient information brochures translated. In all cases, whatever the document, the translation needs to be clear, accurate, precise and easy to read. Clinical trial translators pay careful attention to making sure the message meets these requirements.
Regulatory Translation
Regulatory translations are an area in life sciences that needs exacting language to convey information in a very detailed manner. The FDA or foreign regulatory bodies require specific information in a particular format. Working with the right language service provider will guarantee that these requirements are met and that the translations are 100% accurate, every time.
Packaging & Label Translation
For commercialization, life science companies need packaging translation to be concise and yet complete in communicating the information according to each country's rules. Many times, packages are small and the information needed is large. The translation needs to be accurate and succinct, but also the information needs to fit into the allotted space. This is also the case for label translation, and it must be easy to read. A good life science translation company can do the translation and can also provide the in-language layout, the agency will work with the client to meet the communication and spacing requirements.
Manual & Insert Translation
Although packaging insert and manual translations are typically longer, there is still the need to express lots of detailed information in a contained space. The copy needs to meet regulatory needs and must be understood by the users who may not have any technical or specific knowledge of the product. A well written manual or insert helps the life science translation agency provide an accurate and understandable translation.
Across all life science industries and product development phases, it's important to keep consistency of voice to present a clear and appropriately branded message. Rapport International provides high-quality, 100% accurate translations guaranteed. Working with Rapport International will help your company keep a consistent voice through the entire development cycle of your products, and will help your company find great success in your target markets. Contact us at Rapport International for a free consultation or quote to see how we can meet all your life science translation needs.