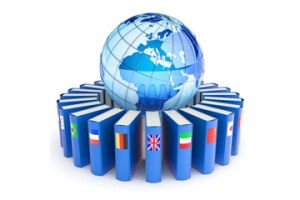 Frequently, potential clients ask us if we do certified translations or if we provide certified document translation services. Clients also want to know if our translators are certified.
Certified Translation Services
Rapport International, LLC does provide certified translation services for certain cases. When a translation is certified, it means that we take the final translation to a notary public and that person notarizes my signature under a clause that states Rapport did the translation.
The exact clause is as follows:
CERTIFIED TRUE TRANSLATION
I, Wendy M. Pease, certify that the
following is a true and accurate
translation to the best of my ability
from Spanish into English,
done this 10th day of June 2013.
____________________________________
We paste this to the top of the translated document that is stapled to a copy of the requested translation. This certification shows that the translation was done by a professional, independent agency that is not party to the specific situation. If there are ever any questions about the legitimacy of the translation, we can be called to verify that we did indeed do the translation and/or explain the translated contents of the certification.
Situations that call for certified translation services are the following:
Birth certificates, marriage or divorce certificates for immigration matters
International contracts that may be needed in court
Pharmaceutical or clinical research document translations for FDA approval
We do staple the original request to the back of the document translation to show what we translated. If we are ever called to verify what we translated, we will look to make sure the original staple has not been removed. If the staple has been removed, it may imply that one of the documents was changed. In addition, we keep records of all projects so we can confirm that what we are verifying is what we translated.
Translator Certification
When we are asked if our translators are certified, this is a more difficult question. There is no standard, accepted certification for translators. We do not screen for a specific certification or membership when we hire a new translator because the few certifying agencies do not really prove quality. Since we assume that clients are asking for certified translators to give some comfort of quality, we do explain our screening process for hiring new highly qualified and experienced translators. Our process is better able to screen for translators that we can trust.
We encourage our clients to ask plenty of questions about translation. There are ways to ensure quality translations and we specialize in working with clients to make sure they are comfortable with all our translations.
Rapport International, LLC is a full service language translation agency specializing in high quality translation services in over 100 languages. Rapport provides free quotes, free project consultations, and excellent customer service. To learn more about Rapport, please visit us at www.rapporttranslations.com.