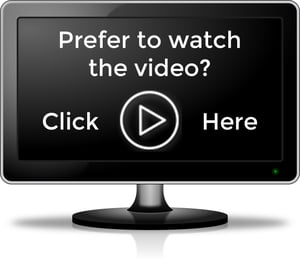 If you have a document that needs to be translated, it may be easy to look online for a quick, inexpensive or free option. However, if you're not careful, you could end up with less than desirable results.
Here are a few important things to consider when choosing a translation service:
1 - Quality Matters for Accurate Document Translations
Sending a poorly written, unedited document to an inexperienced translator can cause a lot of confusion and become a big problem. An experienced translator will circle back to you and let you know that something is unclear and make modification suggestions in English before the piece is converted to one or more languages. They will also look for inconsistencies and mistakes that can be addressed before translation begins.
Choosing a service based on cost and speed alone can backfire and result in a poorly translated document. It's better to choose a translation agency who has qualified translators that will review the document and offer suggestions to make the piece clearer for readers. To learn more, read a list of 10 traits you'll find in a high-quality translation service provider.

2 - Write Clearly Using Global English
Global English is simple, concise and clear with words and phrases that have global meaning so they are easily understood when translated. If your document has long, complex sentences, a lot of prepositions, words that have multiple meanings or references that are based within a specific region, you risk the quality of your message.
Before you send your document to a translator, take the time to make sure it is written in Global English, including shorter sentences, clear language and appropriate references. It will make it a lot easier for the translator to work with.
3 - Use Consistent Voice and Style for Consistent Translations
Every company has a specific tone and style that comes across in their documents and materials. This 'voice' is unique to your brand, and you want to ensure that it is consistent throughout all your communications. Typically, the company will have a writer or writers on their marketing team who insure the correct tone and style is present.
Similarly, translators (even those within the same agency) have different writing styles. Therefore, using multiple translators may cause your documents to lose the desired voice and be inconsistent across all areas. If you regularly send documents to be translated, it is important to use a translation agency that will assign the same translator on all your projects. This will keep the tone and style consistent. And working with the same translator gives them the opportunity to learn your business, message and preferences to reduce questions and edits.
4 - Use the Appropriate Register to Speak to your Audience in Every Language
Sometimes you may have communications that need to be written in a certain register or reading level. For example, a medical communication for the general public might be written at a 7th grade level so everybody can understand it clearly and without confusion. Conversely, a research paper written for a PhD-level audience, will have a completely different register. In this case, the translator needs to understand the target audience for the information to be able to translate it appropriately. An experienced translator will know to keep the translated document in the same register that the English is written in.
5 - Consider Layout When Creating the Document in English
Will the final piece be distributed as a simple Word document with no constraints on the number of pages, or will it be limited to one-page so it is easier to distribute? When you translate from one language into another, the amount of space needed, or the number of characters, typically increases by 20-30%. This is called "expansion."
We address the issue of expansion and layout in our blog Foreign Language Desktop Publishing Explained.
But even if you don't need DTP, professional translators generally all work in the common programs and can play with the font sizes and margins to make sure the words wrap properly and fit to your space specifications. Just remember to leave some room if your document needs to fit in a defined space.

6 - Review Document Content for Opportunities to Save Time and Money
We always look at the content in the forms and documents we are translating to see if it can be repurposed elsewhere. For example, you might have a hand out that's educating people about a medical condition, or a product sheet that provides specs. Each of these items can be reused on your website. That will save you the expense of having to translate it again. Leveraging any document translation for your website or other communications will give you the consistency of voice that we talked about earlier and be much more cost and time efficient.
7 - Multiple Choice or Bilingual Form Options to Promote Understanding
If your translated form or document has fill-in-the-blank fields, or other spaces where you're trying to gather information, consider using multiple choice options. That way, rather than having each person's response translated from different languages separately, the translator can provide translations of the multiple-choice options once so anyone who is familiar with the form can understand the responses– even when they don't speak the language.
Another other option is to have both the English and native language on the document. An experienced translator will help you decide which works best for each situation.
8 - Data and Version Control Considerations for Translated Documents
Once your document has been translated and you are adding it into your archives, be sure to label it with the proper language description so you can remember what it is and access it easily. This is important because when you open a translated document, you will not likely be able to tell the difference between one that is simplified or traditional Chinese, or between Korean and Japanese, for example. You want to avoid any confusion and make sure you don't accidentally send a translation to somebody in the wrong language. Make sure you date it, label it with the correct language and even copyright it when necessary.
Now you know some important considerations to help make the process as simple and smooth as possible when you need a document or form translated. And the same should hold true for your interpreting projects - Learn about high-quality Interpreting Services. Rapport International is a top translation and interpretation agency offering a 100% quality satisfaction guarantee. When you work with us you can feel confident that your project will be done right and on-time.
Rapport International specializes in multilingual communications, providing language translation and interpretation services that are accurate and culturally appropriate. We use the right voice and the correct terminology to avoid liability, customize services to your needs, and deliver on time and within your budget. With our 100% satisfaction guarantee, you can trust that it's done right. Contact us today if you would like more information or to get a free quote.