Frequently, I get asked about the types of projects we do at Rapport International. People understand that we need to communicate across languages, but they wonder where and how it's done. Before I summarize some recent projects, it's helpful to understand the difference between translation and interpretation. Translation refers to written documents such as websites, brochures, contracts, etc. Interpretation is spoken communication – it can be in a small group (consecutive) or at a conference/presentation like the United Nations (simultaneous).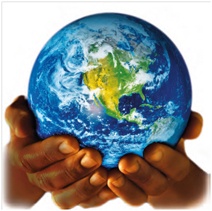 Here are some written translation projects that we've worked on:
Health insurer – communications about policies in Spanish, Portuguese and Russian
Toy company – packaging and user manuals into French and Spanish for toys sold in North America
Government – video for the RMV into Spanish, Portuguese and Chinese
Travel organization – script and voice-over into Vietnamese, Chinese and Korean for SEO
Building development organization – housing information into Haitian Creole
Consultant – training materials into Vietnamese
Medical device company – user materials into Chinese
Manufacturing company – blogs into French and Spanish for international sales and distribution
Research institute – newsletter into Spanish
Health education – knowledge-based articles for website into Spanish
Creative agency – script and website text into French
Examples of spoken interpretation assignments:
Market research – focus group simultaneous interpreter in Spain
Market research – meetings with business owners about technology usage in Italy
Medical clinic – Arabic and Kurdish interpreters for medical appointment
Surgical hospital – Vietnamese interpreter for surgery communications
Rehab hospital – Spanish interpreter for rehabilitation appointments
Mental health clinic – Spanish interpreter for group and individual sessions
Elder services – Portuguese interpreter for home visit
Child medical services – Spanish interpreter for home visits
Conference – simultaneous Spanish and Italian interpreting for visiting scholar conference
Law firm – deposition in Vietnamese
Government – worker's comp intake in Chinese
Education – parent meeting in Portuguese
This is just a sample of the types of projects we see daily. We also work with companies on developing a Translation Management Plan to make sure multilingual communications align with corporate strategy. The 4 prongs consist of Strategy, Technology, Process and Quality. With a little thought, and the internet, it's easy to reach the global market – and we can help guide you.
I hope these examples give you a better understanding about what we do. Of course, let us know if you have questions.
Rapport International specializes in multilingual communications, providing language translation and interpretation services that are accurate and culturally appropriate. We use the right voice and the correct terminology to avoid liability, customize services to your needs, and deliver on time and within your budget. With our 100% satisfaction guarantee, you can trust that it's done right. Contact us today if you would like more information or to get a free quote.