Figuring out how to take an organization global is hard for companies from large countries. For companies based in small countries, the challenges are still dramatic; however, organizations are forced to think global from the start since the markets are that much more restricted. This actually gives those organizations an advantage. Companies from larger countries like the United States (U.S.) can learn so much from their example by being forced to think about their global market and potential from a much earlier stage.
One advantage for U.S. based companies is not having to think about launching a global effort until much later in their product launch cycle. U.S. markets are large and diversified by definition since the geography of the country is substantial. In a small country with a much smaller population, however, organizations must think globally from the beginning. And often the main goal of a non-U.S. based company becomes: how quickly can we reach the U.S.?
Omer Menashe, CEO of the Israeli-based digital marketing ad agency eMojo and guest on the Global Marketing Show podcast (Show #67), explains that in Israel, if investors think that your startup has too much traction in Israel, they will avoid you: "It is not unusual for investors to try to get you to shy away from focusing on Israel because they want you to go elsewhere," he says. "They don't want you to have too much traction at home."
Even in the U.S statistics show that U.S. companies that export their products or services have on average 20% greater revenue than their domestic counterparts. Moreover, they are 30% more likely to stay in business, pay higher wages, and create a more stable business environment.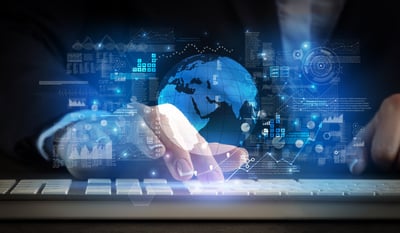 When To Start Thinking About the Global Journey?
Sometimes an organization might simply not be ready to expand globally, or not need to add additional markets to its existing game plan. It really depends on where that company is on its roadmap, and what the growth or acquisition forecast looks like. If an organization has already saturated most of its U.S. market, it may be ready to consider expanding globally.
Understanding Your Target Market
The most common mistake that companies make when first trying to market internationally is to assume that things will be approached in the target country exactly as they are at home, for instance from Israel to America, or Sweden to America. They are not. Audiences clearly differ from one country to another. The critical component is to know your target audience and if you don't, research it.
In fact, the ability to understand your local audience, to understand that buyer behaviors in one place differ in another, is perhaps the largest challenge of any international project. In moving his business from Israel to New York during the Covid pandemic, Menashe learned this lesson first-hand:
"The U.S. is more 'polite' in terms of how sales calls are conducted," explains Menashe. "They will listen, and act like they are really interested, and then not return your calls. It was baffling! Whereas Israelis are much more direct. They will tell you immediately if they are not interested."
Cultural norms differ from one environment to another, and it becomes critical to understand the rules of the game wherever you are trying to do business. "It had to happen a few more times before I understood that the feedback you got face-to-face in those meetings didn't mean a lot," adds Menashe.
There can be a learning curve when entering a new cultural market. To increase your understanding, step outside of your own expectations. Be flexible and open-minded, and your efforts will more likely succeed.
Local Behaviors Impact Marketing Costs
Realizing that audiences differ, especially when creating creative material for advertising and marketing, is a critical component of launching a global marketing effort. Understanding local differences in behavior, including people's desires and influences, is crucial when creating a strong marketing effort. Without researching your target audience and conducting market research, you are bound to fail.
It is also important to understand that marketing and advertising costs may differ compared to your home country. For example, advertising at Christmastime is expensive in the U.S. and Western Europe, but not in Israel. Understanding how various holidays and traditions impact the local culture, understanding what is truly important to them, affects everything from creative to how to spend advertising dollars.
Parents in Belgium, for instance, behave differently than those in Belarus. When creating ads for baby formula in these countries it is critical to understand how families in each environment may wean their babies from liquid to real food, or how they feel about formula versus breast milk. Behaviors vary from place to place and understanding the psychology behind those behaviors is important when creating a marketing budget and performance indicators, and when it directly affects your intended goals.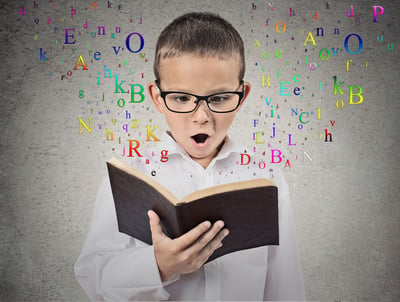 Recognizing Global Differences from the Start
One of Israel's largest export markets is actually startup companies, which from the outset must be agile, able to move quickly in order to compete with what happens in the U.S. Although Israeli startups are known worldwide for their research and development, they still need funding to launch these R&D and technology companies. In fact, Microsoft and Oracle run programs in Israel designed to catch these startups early, moving them in to their internal programs, and grooming them until they are ready to penetrate the U.S. market.
In this and other unique business environments, companies want to test the U.S. market and make connections with other companies looking to expand into the U.S. Importantly, they already understand the potential of the U.S. markets. Many Israeli companies, for example, are sold to American organizations and pre-build an international expansion component into their budget. Dominant Israeli industries such as life sciences, medical devices, biotech, and technology focus early on expanding to other countries. Yet in the U.S., the federal government offers free money and consulting assistance to help those companies that want to export their goods and services. The balance of trade seems more unbalanced, notes Menashe. There seems to be a much higher learning curve in the U.S. concerning global growth.
Even small organizations trying to expand into new international markets find that the ability to access new markets is their most critical concern. Barbara Mowat, President and Founder of GroYourBiz, consults with women-owned businesses around the world, helping them expand internationally. On Show #48 of the Global Marketing Show she emphasizes that access to new markets – not financials – should be a first concern of growing globally and in steering new organizations toward international expansion. "Many of the women we were working with were asking: How can we access new markets? How can we access financing and diversify? How can we convince others that a rural company is ok?"
Tips from an Expert
What are some tips on global expansion? As Menashe emphasizes, the first step is always the hardest. Don't assume that things will be the same in the country you are aiming to enter as they are at home. And understand that creative audiences are different. In addition:
Know your target audience – if you don't, do your research
Understand that cultural psychology impacts local behaviors
Remember that marketing and advertising costs also differ, based on cultural differences
Make sure trade agreements are in place for the country
Have trustworthy local business advisors
A crucial challenge involves gaining the trust of local business advisors in the country wherein you are aiming to do new business. There will always be cultural nuances, and some chaos is to be expected among personalities and work ethics, but crises sometimes lead to opportunities.
In India, for instance, Mowat noted that the women were barefoot in one of the factories. By bringing this to the attention of those in charge, they were able to mitigate the situation before it became a problem as they grew internationally. "My philosophy has always been 'there's no such thing as no'," she explains. "Always try. Figure out who you want to do business with and go from there. If you can help an organization determine where they are in their business cycle and where they want to grow to, you will help them succeed."
Rapport International specializes in multilingual communications, providing language translation and interpretation services that are accurate and culturally appropriate. We use the right voice, correct terminology to avoid liability, customize services to your needs, and deliver on time and within your budget. And with our 100% satisfaction guarantee, you can trust that it's done right. Contact us today if you would like more information or to get a free quote.
About the Author - Hannah Pentz
Hannah Feldman Pentz is an experienced marketer and content communicator, especially for professional services, B2B, and inbound marketing. She has extensive experience working with management consulting firms, helping them to create and implement marketing plans geared toward Fortune 500 global companies, as well as smaller non-profits. A graduate of Vassar College (B.A., English), Hannah and her family live in the Boston area.