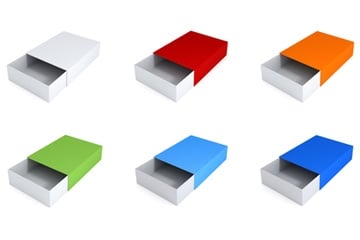 Packaging translation is becoming more and more popular as it allows companies to reach new markets. When expanding its market, a manufacturer must successfully localize its products (adapt for the local market), and have the appropriate language translated and displayed in order to attract as many customers as possible.
The packaging translation process is not always simple. Take, for example, a medical product. The packages already contain a lot of information....ingredients, descriptions, warnings, directions, side effects, symbols, and even company branding typically is displayed. Any of these words in English could be 3 or 4 words in another language which makes content layout on the package a major consideration.
In addition, catalogues, websites, advertising copy or any other place where the name of the product is visible must be translated in a compatible manner. Furthermore, the translator must also consider local culture for a successful translation.
Another aspect of packaging translation is dual-language packaging. Canada, for example, requires that all mandatory information on food labels be shown in both French and English. There are slight exceptions, such as pet food, cosmetics, certain test market products, and pest control products, but for the most part it is required. While the United States does not require bilingual packaging, many companies are turning to multi-lingual packaging translation to appeal to multiple language markets. These companies see revenues increase with new customers.
One issue to consider with respect to multi-lingual packaging translation is the size of the product. For instance, translating and then duplicating all the information for a home blood pressure monitor is less complicated than doing the same for a bottle of aspirin. The size of the box of the monitor allows more room for text. Consider translating and duplicating all the information on a small bottle of aspirin. Ingredients, warnings and directions need to be translated and clearly displayed on the small package. When we know space is an issue for a client, we recommend leaving 20% extra space for the translated copy, or to create a larger package to accommodate the extra text.
As soon as a company determines that it will offer multi-lingual packaging, we suggest calling us for recommendations - on layout, language preferences, graphics or pictures. The consultation is free and it can make for a smoother development process. Rapport International provides translators that understand the complexity involved in packaging translation. Manufacturers and companies can rest assured that their products will be clearly and accurately managed when they work with Rapport International.
Contact Rapport International for a free consultation or a free quote for your next packaging translation project