What do the following have in common?
Figuring out on the first date whether the person is marriage material
Negotiating a Chinese business deal over the phone
Cold calling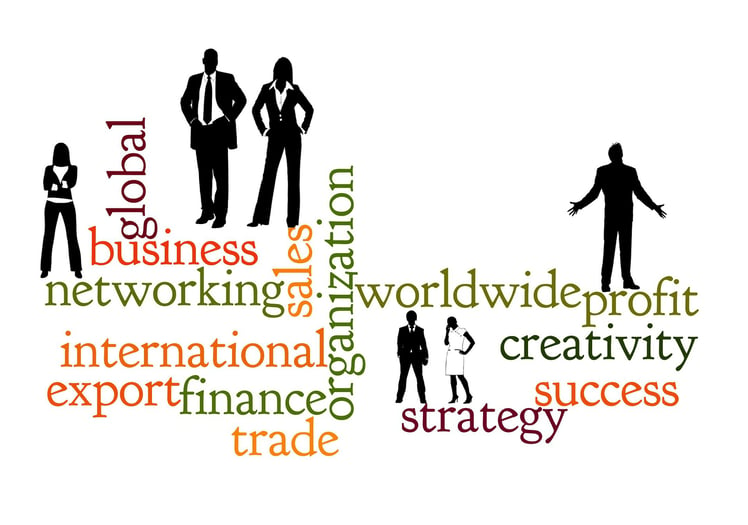 Some of you may remember the days when a salesperson "carried a bag" and walked through office buildings, speaking with receptionists trying to meet decision makers. We picture loud, jovial extroverts willing to do this all day. The good ones knew how to build relationships and connect with people. In all three scenarios above, building solid relationship first is the missing piece.
Now those same office buildings staff the lobby with security personnel and limit entrance to those with appointments; a salesperson can't carry a bag full of brochures and drop in offices to meet prospects. Plus, with technology, more parts of the sales process are automated.
Yet, we all get mass emails that are forwarded to junk mail or that we delete without reading. Mass emails are the equivalent of that old salesperson standing in the office lobby pontificating about his product. Few will listen.
In this new world selling, how do you build a relationship and connect on a human level with people who have a need for your service?
Dan Tyre of HubSpot teaches a LION class about exactly this - how to build relationships and create activity by leveraging technology. I recently completed the class, here are my key takeaways:
Research - Get to know who your contacts are through Linked In before reaching out. It's easier than pumping a receptionist to find out names, titles and about the individual. (Check out my Linked In profile here to learn about me.)

Reach Out - Make 4 outreach attempts in 10-12 days. One attempt is a phone call and a follow up email.

Follow a Pattern - In each attempt, lead with personalized information about them (remember your Linked In research?), ask a question, offer value and have a call to action.

Put a Face on it - In one attempt, send a video email so the person gets a feel for you.

Simplify - Use automation to facilitate. Sequences in the HubSpot sales platform are great for this purpose. Once you start a sequence, it sends a series of template emails that you can personalize, and reminders for calls. It keeps you on schedule with your outreach. Each email includes a standardized question, call to action and value offer while leaving the first paragraph open for personalization. If you want me to start you on a sequence to see how it works, let me know through our contact form.

Build a Relationship – old-time salespeople knew this. They talked to everyone to learn about them and their business – they were champion listeners. Now, you do it online and accept any invitations to meet in person (adjusting for travel and potential return, of course). Side note – if the potential value is high enough and the person doesn't speak your language, you can always contact a certain language services company to facilitate the conversation – wink, wink.


Global Selling
As a translation and multilingual marketing expert, I find it interesting to look at this process from a global perspective. Cultures around the world differ in expectations of business relationships. Americans get to the point. Why waste time with small talk? Whereas, in many other countries, you don't do business with someone who you don't know. For example, in the scenario above, it would be highly unusual to negotiate a deal with a Chinese associate without an in-person meeting. The meetings would include group meals with specific seating arrangements and conversation about non-business topics. In Mexico, you would talk about families; In Japan, it's common to give appropriate gifts. Understanding how to build culturally appropriate relationships in sales is of primary importance for success.
As I progressed through this class, I heard that HubSpot offers the LION (aka Pipeline Generating Bootcamp) class in other countries and in other languages. Even though depths of relationships matter, one commonality around the world is the importance of building a relationship.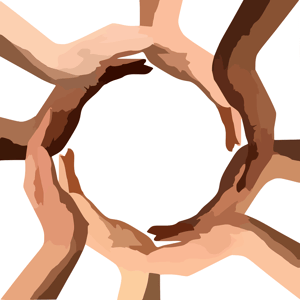 Selling Across Languages and Cultures is Easily Possible
Knowing culturally appropriate business practices and "speaking" the right language is key to the success of building relationships in your New World Global Selling process. Working with an expert on these multilingual marketing and translation is the best way to prevent mistakes. (Learn more about multilingual marketing here.) With the internet bringing in more Inbound leads from around the world, it's important for you to develop a multilingual marketing and sales process. In another blog, I'll discuss the New World Marketing Order. Yet, for now, reach out to me about how to build more global sales through multilingual lead generation and customer acquisition. I'd love to help.
PS: Contact me to tell me about your biggest sales challenges – let's keep learning!
Rapport International specializes in multilingual communications, providing language translation and interpretation services that are accurate and culturally appropriate. We use the right voice and the correct terminology to avoid liability, customize services to your needs, and deliver on time and within your budget. With our 100% satisfaction guarantee, you can trust that it's done right. Contact us today if you would like more information or to get a free quote.