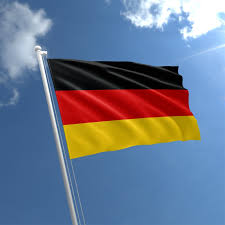 We got a call from a potential client who wanted to translate his website into German because recently he received a handful of orders from Germany. He thought that by translating his entire website into German, he could increase business. Years ago, we didn't see this, it wasn't so simple. Companies that wanted to export had to write a strategic plan, find a distributor in-country, set up a relationship with a bank that could handle international payments, and worry about logistics.
With the internet bringing the world to our fingertips, the global marketplace is now open for business. Small companies that found it cost prohibitive just a few years ago, now have access to new consumers and broader markets.
One tactic to exporting and expanding into foreign markets, is to simply translate your entire website and hope for business. This might work, but we have some suggestions on how to increase your success.
Define the key pages of your website that need translation.

In the example above, per his request, we provided a quote for translating his entire website. He backed away because the quote was high, and the cost would be too much. Upon discussion with him, we learned that his goal was to sell 4-5 products in Germany. We recommended he limit the translation to the pages about those specific products, a short "About Us" page in German, and an ordering page. By following our recommendations, he was able to create an online presence at minimal cost.

Instead of hoping for business, utilize resources to learn more about the market potential.

Research where your visitors are coming from, using customer information or website analytics, and plan for when and where to launch. Remember, that as your business from a country grows, you will have to build relationships and likely will need to travel there. Be strategic on picking countries where you have the greatest potential, or where you want to visit (yes that is a strategy for global growth). Pick one country at a time, develop a launch process, and then implement again when you are ready for the next expansion.
Decide how you will provide client service.

There are many ways to do this – translate user manuals, FAQ's, or videos with subtitles. If you need more direct communications, you can hire bi-lingual staff or use interpreters – either over the phone, video remote or in-person (read more here).

Leverage the relationship with your language service provider (LSP).

Developing a relationship with a dedicated language service provider will provide you consistency of voice, because a good LSP will assign the same translator and editor to all your jobs, and over time you could realize cost savings when you need other materials translated. Websites, brochures, capability statements, user manuals, legal documents, FAQ's, packaging, package inserts; all of these can potentially use the same copy. Clients that create materials using the same copy, save money with us since we store the prior translations in our Translation Memory tool. This allows us to reuse any previously translated copy that is an exact match, rather than retranslating it. And, always use an LSP that focuses on quality to avoid costly mistakes.

Avoid Google Translate.

In the last 10 years, the quality of machine translation improved, but not by much. It still can't provide a good enough translation to connect with your target audience – it should only be used to get the gist of something, because it does not provide translations that are grammatically or culturally correct. Common Sense Advisory research covers this in their study "Can't Read, Won't Buy." Spend a little time and energy to connect with your audience by using a high-quality language service provider with experience in your industry.
By being a bit more thoughtful about what to translate, how to speak with your clients, and where you want to be, your global launch will be successful and will bring revenue to your company. Contact the experts at Rapport International with questions, or for a free consultation on your best path to exporting into new markets.