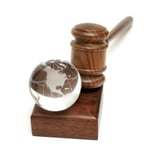 Rapport International is proud to announce that we've been chosen as the Boston Bar Association's preferred vendor for language services. As the preferred language service provider of the Boston Bar Association, Rapport International will offer all members a discount on services, and will make a donation to the Boston Bar Association.
Rapport International has 30 years of experience in the language services industry providing legal written translation and spoken interpretation services. Our linguists are vetted, qualified, native speakers who have subject matter expertise in many legal disciplines and subjects.
As the preferred vendor, some of the benefits Rapport International can provide members of the Boston Bar Association include:
100% satisfaction guarantee
Experienced linguists in legal terminology and subject matter
Liability insurance policy with Lloyd's Of London, that we've never accessed
Quotes within 24 hours of request, unless you need it faster
Project delivery on your time schedule
Personalized project management process where we work within your workflow
Confidentiality with ALL information, both verbal and written
Consistency of voice - you get the same linguist for all your projects
Tips and tricks published by our experts to keep you informed
Speaking of tips and tricks here are some things to keep in mind when contacting us:
Know whether you need translation or interpretation services – translation is written while interpretation is spoken. Often these words are used interchangeably, but they denote different services.
Understand where you need language services. Is it for a case in the United States? Or internationally? We need to know so we hire a linguist that is familiar with the laws of the particular country.
Provide an original document that is well written and concise – sloppy writing leads to bad translations.
Speak clearly when using an interpreter. In addition, speak directly to your client while making eye contact, speak precisely, and pause often to allow time for the interpreter to interpret your words and for your client to respond.
Members of the Boston Bar Association should contact us via telephone at (978)-443-2540, or visit our web site and complete a contact request or quote request form. Also, you can request to receive our tidbits newsletter. Tidbits are fun language related facts that we send out twice a month.
The staff at Rapport International are excited to be the preferred vendor, and look forward to a long relationship with the Boston Bar Association and all its members. For more information about the services that we offer, or to learn more about the most frequently asked questions, please explore our website at www.rapporttranslations.com.