To many Americans, Labor Day marks the unofficial end of Summer. Kids go back to school and the summer vacation season comes to an end. Labor Day is a celebration of the labor movement in the US and the contributions that workers have made to the strength, prosperity, laws and well-being of the country. Labor Day became an official federal holiday in 1894, and it is often celebrated with barbecues, travel, and shopping for back-to-school supplies. No matter how you celebrate, we wish you a Happy Labor Day weekend.
What holiday or celebration do you most look forward to in September? Comment below so we can celebrate with you.
Holidays celebrated around the world in September (this is not an exhaustive list, please comment with additional holidays and celebrations):
2nd September
Independence Day: Vietnam
3rd September
Saint Matinus' Day and Republic Day: San Marino
6th September
Defence Day: Pakistan
Independence Day: Swaziland
7th September
Independence Day: Brazil
Victory Day: Mozambique
8th September
National Day: Andorra
Our Lady of Victories: Malta*
9th September
National Day: North Korea
Independence Day: Tajikistan
10th September
St. George's Caye Day: Belize
11th September
New Year: Ethiopia
14th September
Battle of San Jacinto: Nicaragua
Ganesh Chaturthi: Mauritius
15th September
Independence Day: Costa Rica, El Salvador, Guatemala, Honduras, Nicaragua
16th September
Independence Day: Mexico
17th September
Heroes' Day: Angola
18th September
National Day: Chile
19th September
Army Day: Chile
Independence Day: Saint Kitts and Nevis
21st September
Independence Day: Armenia, Malta
Independence Day: Belize
22nd September
Independence Day: Bulgaria, Mali
23rd September
National Day: Saudi Arabia
24th September
Our Lady of Mercedes Day: Dominican Republic
Republic Day: Trinidad & Tobago
25th September
Armed Forces Day: Mozambique
26th September
Mid-Autumn Festival: China, Hong Kong, Taiwan
Revolution Day: Yemen
29th September
Boqueron Battle Day: Paraguay
30th September
Botswana Day: Botswana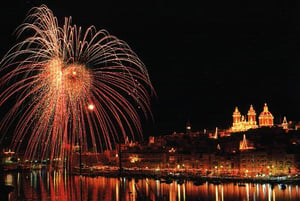 * On September 8th in Malta they celebrate Our Lady of Victories Day. There is a commemorative ceremony in Valletta to celebrate the lifting of 1565 Siege against the Turks, the capitulation of the French in 1800, and the end of the siege of the Axis powers in 1943. Celebrations include a colorful boat-rowing regatta at the Grand Harbor in the afternoon and traditional feasts are held at: Senglea, Naxxar and Mellieha.
Rapport International works with customers who do business internationally or with culturally diverse customers, and we love to celebrate with our clients. We hope you've enjoyed the information above, and that you'll join us in celebrating on a global level.