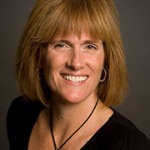 When you hire a professional translation firm, you want to build a long-term relationship that will ensure accuracy, consistency and timely translations. As Executive Director of Rapport International, a full-service translation and interpretation company, I have compiled a list of tips for assessing the skills of a translation company.
Make sure the company has a selective screening process for their translators. You want to be sure that the translators are qualified and have the appropriate background. Learn about the company's quality control and make sure they provide editors and proofreaders.
Understand if the translation company specializes in a particular field. There are different companies depending on whether you need legal, medical, or technical translation. Also find out what other services the translation company can provide. You need to be sure that you receive your documents it in the typeset and format required.
Ask for references. A reputable company will provide references. You want to talk to at least two long term clients who hire the company for similar projects. While checking references also find out about resources the company uses. Their translators should have access to research libraries, reference work and the Internet to ensure that their translations are accurate.
Find out if the translators are native speakers of the document's target language. The source language is the current language of the document, the target being the language you request. A qualified translator should be equally proficient in both the source and the target language but translate into his or her native language.
Be sure that the translators hired for your documents are from the region where your document will be used. Linguistic nuances and cultural difference can arise frequently.
Selecting a qualified translation company is an important responsibility. One company that can help you through the maze of multi-lingual communications is Rapport International. Rapport International is a full-service translation and interpretation company based in metro-west Boston, MA. Rapport can provide quality translation done by experienced translators in over 200 languages.