For many, the month of October brings up thoughts of costumes, candy and trick-or-treating on Halloween. The Halloween traditions we observe in the U.S. are also practiced in Canada and Ireland. According to the History.com, the modern-day Halloween traditions originated in Ireland. Learn more about the origins or Halloween and some related celebrations around the world by visiting their Halloween Around the World page.
What holiday or celebration do you most look forward to in October? Comment below so we can celebrate with you.
Holidays celebrated around the world in October (this is not an exhaustive list, please comment with additional holidays and celebrations):
1st October
Armed Forces Day: South Korea
Independence Day: Cyprus
National Day: Botswana, China, Nigeria
Unification Day: Cameroon
2nd October
Mahatma Gandhi's Birthday: India
Independence Day: Guinea
3rd October
Foundation Day: South Korea
Morazan Day: Honduras
Unity Day: Germany*
4th October
Independence Day: Lesotho
5th October
Republic Day: Portugal
6th October
Armed Forces Day: Egypt
8th October
Battle of Angamos: Peru
Columbus Day: United States
National Heroes Day: Bahamas
9th October
Independence Day: Uganda
Independence of Guayaquil Day: Ecuador
10th October
Fiji Day: Fiji
Moi Day: Kenya
National Day: Taiwan
Beginning of Independence War: Cuba
12th October
Columbus Day: Mexico
Pan American Day: Belize
Hispanic Day: Spain
Indigenous Resistance´s Day: Venezuela
15th October
Columbus Day: Chile, Colombia, Uruguay
Day of Respect for Cultural Diversity: Argentina
Evacuation Day: Tunisia
Heroes' Day: Jamaica
17th October
Dessalines Day: Haiti
20th October
Mashujaa Day: Kenya
Revolution Day: Guatemala
21st October
Army Day: Honduras
23rd October
Chulalongkorn Day: Thailand
Revolution Day: Hungary
24th October
Independence Day: Zambia
26th October
National Day: Austria
27th October
Independence Day: Saint Vincent, Turkmenistan
28th October
Ochi Day: Cyprus, Greece
29th October
Republic Day: Turkey
31st October
Halloween: Canada, Ireland, United States
Reformation Day: Slovenia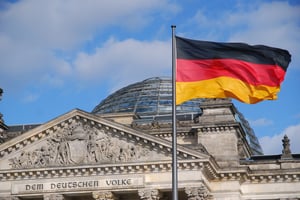 * Each year since 1990 on October 3rd, Germans celebrate Unity Day. The holiday was created after the wall came down between East and West Germany in late 1989 in celebration of the union, then the reunification of Germany. Each year a different city, usually a state capital, hosts the celebration that includes a ceremonial act and a Festival. In 2018 the celebration is set to take place in Berlin.
Rapport International works with customers who do business internationally or with culturally diverse customers, and we love to celebrate with our clients. We hope you've enjoyed the information above, and that you'll join us in celebrating on a global level.