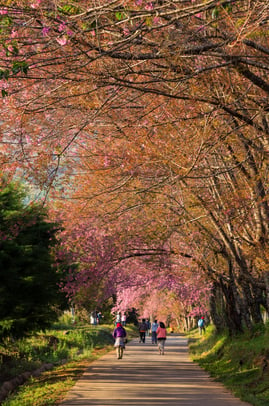 To many June signifies the start of Summer, although the season doesn't officially start till the Summer Solstice which falls on June 21 this year. Americans are not the only ones who celebrate the onset of Summer. In the countries of Finland and Sweden, Midsummer is a national holiday and day of celebration. Continue reading to learn more about Finish Midsummer celebrations.
What holiday or celebration do you most look forward to in June? Comment below so we can celebrate with you.
Holidays celebrated around the world in June (this is not an exhaustive list, please comment with additional holidays and celebrations):
1st June
Madaraka Day: Kenya
2nd June
Republic Day: Italy
4th June
Independence Day: Tonga
5th June
Constitution Day: Denmark
6th June
National Day: Sweden
Memorial Day: South Korea
10th June
Portugal Day: Portugal
12th June
Chaco Armistice: Paraguay
Independence Day: Philippines
14th June
Flag Day: United States of America
17th June
Icelandic Republic Day: Iceland
19th June
Labour Day: Trinidad and Tobago
20th June
Flag Day: Argentina
22nd June
Midsummer's Eve: Finland, Sweden
23rd June
Midsummer's Day: Finland*, Sweden
National Day: Luxembourg
24th June
Carabobo Day: Venezuela
Inti Raymi: Peru
Midsummer's Day: Andorra
25th June
Statehood Day: Croatia, Slovenia
Independence Day: Mozambique
26th June
Independence Day: Madagascar, Somalia
27th June
Independence Day: Djibouti
29th June
National Day: Seychelles
Feast of Saints Peter and Paul: Malta, Peru, Venezuela
30th June
Army Day: Guatemala
*June 23 - Midsummer in Finland is a national holiday, and a day to celebrate with friends and family, often at a cottage in the country. Fins commemorate the long summer sun (the skies stay at least partially light 24 hours a day during the summer season in Finland) with bonfires, bathing in saunas, barbecuing, fishing, boating and just generally enjoying country life. Midsummer is also a popular time for weddings. Long ago, the festivities would include casting spells in the hopes of increasing fertility, or of finding a spouse.
Rapport International works with customers who do business internationally or with culturally diverse customers, and we love to celebrate with our clients. We hope you've enjoyed the information above, and that you'll join us in celebrating on a global level.