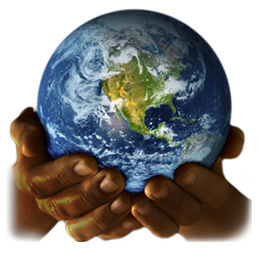 When looking for International Translation services, you don't need to look any further than Rapport International, LLC. Rapport can provide international translation services in over 200 languages.
When considering an international expansion, the number of languages can be overwhelming. If you speak one language, there are over 3000 other languages that you do not speak. Rather than deal with the language issue, many US companies enter the nine or so markets that speak English – Canada, Caribbean, United Kingdom, Netherlands, New Zealand, Australia, India, Singapore, and Hong Kong. By doing this, the company decision makers need to recognize that their globalization strategy is based on language not a strategic analysis of best business opportunities.
For those companies that do a strategic analysis of the market potential, opportunities and business framework of the country to determine the best markets to enter, any language issues can be handled easily.
Consider for example that 45% of the world's population speaks one of five languages: Chinese, Spanish, English, Russian or Hindi. Make it a dozen languages and you speak to 60% of the world's population. By the time you communicate in a couple of dozen languages, you speak to 75%.
Two thousand languages make up 5% of languages and these are diminishing due to television, travel, global markets, and cultures assimilating.
So as a global business, the language issue is much more manageable.
Once you pick your target countries, think about what countries can overlap for language translation. A good Spanish translation could work in South America and Spain; a good French translation could be edited for Canada and France; Simplified Chinese could be used in Taiwan, Singapore, and Hong Kong. There are some considerations for multiple uses that should be discussed with your translation provider.
Then apply our simple formula to determine who should do the translation: Q + M = W
Quality (Q) + Materials (M) = Who (W)
"Quality" ranges from a gist translation (rough meaning), accurate translation (good translation for multiple uses) and localized translation (adapted for local market).
"Materials" range from quick research and emails to materials with the ability to effect the business
"Who" can be a machine, in-house personnel, individual translator or translation agency
Bottom line - Use Quality or Localized translation for any document that has the potential to significantly affect the financial standing, legal position, safety performance or equipment operations of a company.
Although you many not know a language, there are ways to avoid embarrassing translation mistakes. You know the story about the Nova car sold in Mexico ("No va" in Spanish means "it doesn't go") Or the "Got milk" campaign – it was translated to "are you lactating"; or the escalator sign in China that said "Keep your legs no running" or the store sign inviting people in to "Free Yourself from the Misery of an Existence". Not sure what they sold and I did not want to find out.
To represent your company in a consistent manner, follow these guidelines:
Be consistent – try to use the same translator repeatedly. Good translation agencies will make sure this happens.
Communicate your brand message – test it to make sure the meaning is the same
Localize (edit for each market) when needed.
Hire right agency for your company – size, reputation, contact employees, specialty.
Edit – for good quality, always approve an editor for your project.
Review by in-country internal personnel – if you have them.
Allow time – it takes the same amount of time to write as to translate.
And finally, there are costs involved with translation but these costs can be contained with good document management. If you edit your brochures every year, track the changes and then it will only be a minimal cost to edit in the other languages. Develop a word glossary for commonly used words and you might not have to hire a translator again and again. Reuse materials when appropriate. Consolidate translations to get volume discounts. And most importantly, follow these suggestions for quality translations so you do not have to redo them after an embarrassing situation.