Rapport International works with customers who do business internationally or with culturally diverse customers, so we thought it would be beneficial to provide a monthly update of holidays around the world. Each month we feature one holiday and give some information about its origins and any stories behind the celebrations. We hope you enjoy the information and that it's helpful.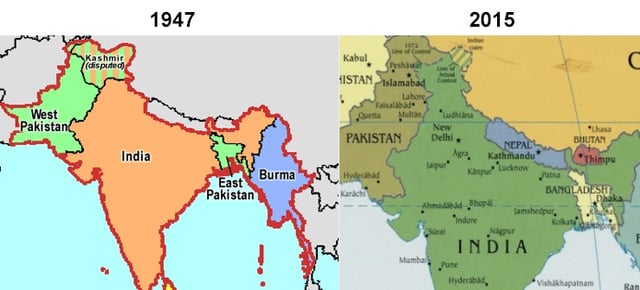 This month we will explore Language Martyrs' Day, also called Language Movement Day, which is celebrated in Bangladesh on February 21st. This day is observed to commemorate the 1952 Language Movement and subsequent massacre that eventually lead to the independence of Bangladesh from Pakistan in 1971.
After the partition of India in 1947, what we now know as Bangladesh was then East Pakistan and was ruled by the government residing in West Pakistan (what is now Pakistan). Despite the fact that about 54% of the population of the two Pakistan provinces lived in East Pakistan and spoke Bengali as their main language, the government in West Pakistan declared that Urdu would be the official language of all of Pakistan and that Bengali would no longer be taught or recognized as an official language. Due to frustrations with this ruling, in 1952 Bengali students rose up in protest of the ruling. Armed Pakistani police arrived at the protest and arrested several student protestors. These arrests caused the protests to escalate and spread to the East Bengali Legislative Assembly where they blocked legislators from entering and protestors insisted they argue their cause to the Assembly. When several protestors tried to storm the building, the police opened fire and several students were wounded and killed. The killings led to wider-spread protests throughout the city. Many of the Legislators were sympathetic to the protestors cause and in 1954 Bengali was granted official recognition. Then in 1956 Bengali was further supported by being granted the title of Official Second Language of Pakistan.
Despite this small victory, East Pakistan continued to be under-represented in the Pakistani government and in 1971 the Bengali Nationalist movement rose up in the Bangladesh Liberation War to win its independence from Pakistan.
Today a monument called the Shaheed Minar monument stands in Dhaka, Bangladesh to commemorate the lives lost in the protest on the 21st of February 1952, and this day is a national holiday to remember the sacrifices made to fight for the language of Bengali and the rights of the people of Bangladesh.
Other holidays celebrated around the world in February:
3rd February
4th February
Independence Day: Sri Lanka
5th February
6th February
Waitangi Day: New Zealand
7th February
Independence Day: Grenada
8th February
9th February
Feast of Saint Maron: Lebanon
10th February
Feast of St. Paul's Shipwreck: Malta
Thanksgiving: Liberia
11th February
Armed Forces Day: Liberia
National Foundation Day: Japan
Revolution Day: Iran
Youth Day: Cameroon
12th February
14th February
15th February
Chinese Spring Festival: Mauritius
Vietnamese New Year's Eve: Vietnam
16th February
Vietnamese New Year: Vietnam
17th-20th February
18th February
19th February
Presidents' Day: United States of America
21st February
Language Martyrs' Day: Bangladesh
22nd February
Independence Day: Saint Lucia
23rd February
National Day: Brunei
Republic Day: Guyana
25th February
National Day: Kuwait
People Power Anniversary: Philippines
26th February
27th February
Independence Day: Dominican Republic
This is not an exhaustive list, and we'd love to hear about more international holidays. Please share them in the comments below!