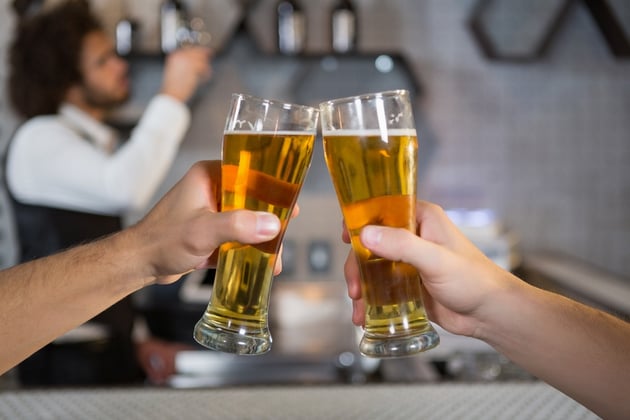 In the United States, we don't celebrate any big holidays in the month of August. BUT, we went searching for some obscure holidays and found that in the month of August there are all kinds of things to celebrate. Here are just a few weird holidays you can celebrate this month; 8/3 International Beer Day, 8/10 National S'mores Day, 8/13 Left-Hander's Day, 8/16 Tell a Joke Day, 8/26 National Dog Day, and so many more. So this year, grab a beer and a s'mores with your left hand, tell some jokes while petting your dog, and have a great month of August!
What holiday or celebration do you most look forward to in August? Comment below so we can celebrate with you.
Holidays celebrated around the world in August (this is not an exhaustive list, please comment with additional holidays and celebrations):
1st August
Swiss National Day: Switzerland
Emancipation Day: Guyana, Jamaica, Trinidad & Tobago
3rd August
Independence Day: Niger
6th August
Farmer's Day: Zambia
7th August
Battle of Boyaca: Colombia
Independence Day: Ivory Coast
9th August
National Day: Singapore
10th August
Independence Day: Ecuador
11th August
Independence Day: Chad
12th August
Queen's Birthday: Thailand
13th August
Independence Day: Central African Republic
Women's and Family Day: Tunisia
Heroes' Day: Zimbabwe
14th August
Independence Day: Pakistan
Armed Forces Day: Zimbabwe
15th August
Independence Day: India
National Day: Liechtenstein
Liberation Day: South Korea
16th August
Independence Day: Gabon
Restoration Day: Dominican Republic
17th August
Independence Day: Indonesia
19th August
Independence Day: Afghanistan
20th August
Independence Restoration Day: Estonia
National Day - Hungary
24th August
Independence Day: Ukraine
National Flag Day: Liberia
25th August
Ghost Festival: Taiwan*
Independence Day: Uruguay
27th August
Independence Day: Moldova
30th August
St. Rose of Lima Day: Peru
Victory Day: Turkey
31st August
Independence Day: Kyrgyzstan, Trinidad & Tobago
National Day: Malaysia
* August 25th Ghost Festival in Taiwan. During the seventh lunar month, the Taiwanese celebrate Ghost Month, a time when the gates between the living world and hell are believed to open, letting the dead into the living realm. The Taiwanese prepare special foods and sacrificial offerings to the dead to help absolve the suffering of the deceased. During the Ghost Month, the people of Taiwan tend to avoid surgery, buying cars, swimming, moving their homes, getting married, whistling and going out or taking pictures after dark. The celebration culminates with a parade and releasing of water lanterns on the 14th day of the lunar month. Read more here. http://www.visiontimes.com/2017/09/10/the-ghost-festival-celebrations-in-taiwan.html
Rapport International works with customers who do business internationally or with culturally diverse customers, and we love to celebrate with our clients. We hope you've enjoyed the information above, and that you'll join us in celebrating on a global level.