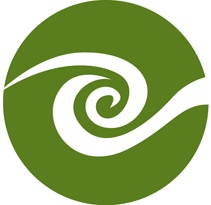 When you hire an agency for translation services, you want to build a long-term relationship that will ensure accuracy, consistency and timely translations. There are several things you can do to make sure you are hiring a qualified translation agency.
Make sure the company has a selective screening process for their translators. A highly qualified agency for translation services will ensure that their translators are qualified and have the appropriate background. Learn about the company's quality control and make sure they provide editors and proofreaders.
Understand if the translation company specializes in a particular field. There are different companies depending on whether you need legal, medical, or technical translation. Also find out what other services the translation company can provide. You want to receive your documents in the typeset and format requested.
Ask for references. A reputable translation company will provide references. You want to talk to at least two long-term clients who hired the company for similar projects. While checking references also find out about resources the company uses. Their translators should have access to research libraries, reference work and the Internet to ensure that their translations are accurate.
Find out if the translators are native speakers of the document's target language. The source language is the current language of the document, the target being the language you request. A qualified translator should be equally proficient in both the source and the target language but translate into his or her native language.
Along with confirming the background and references of the translation company, there are also ways in which you can help them provide the best service and highest quality translations.
Always explain your intentions for the translation. Let the translation company know if the text will be used for product packaging, an employee handbook, or advertising. The more your translation company knows, the easier it is for them to make sure the final product meets your job specifications.
Be realistic about the deadlines you set. The more time you can allow for completion of a translation task, the more likely that the translators will have an adequate period for reflection, consultation, research and revision. Try to schedule your job as far in advance as possible. Your translation company can meet your requirements better and at a lower cost with advanced notice. Try to avoid the trouble, expense and risk involved with rush jobs.
When translating a larger document, don't be tempted to divide the project into sections. Allotting portions of a large document to several translation companies will only increase your margin of error. The final product will be a document with inconsistent terminology and writing styles.
Make yourself available for questions on meaning or interpretation of phrases. Open communication with the translator is the best way to avoid misunderstandings. Also request that the translation company retains an electronic copy of both the original and the finished translation. This provides faster follow-up and quality control if the project requires editing or revision work.
If you make internal edits, have the translation company review them and retain copies of the final document. If you return to the company for updates and they do not have the latest version, it increases costs and time.
Selecting a qualified translation company is an important responsibility and there are steps you can take to ensure the project is a successful one. To create a high quality finished product takes work on both sides. By being diligent during your selection process and by working closely with your translation company, your project will be a success.
One company that can help you through the maze of multilingual communications is Rapport International. Rapport International is a translation and interpretation company based in metrowest Boston, MA. Rapport can provide quality translation, done by experienced translators. in over 100 languages.